This post contains affiliate links, which means that we may receive a small commission, at no additional cost to you, if you make a purchase through these links. See our full disclosure here.
For those willing to brave the cold – and the occasional snow flurry – winter in Istanbul can be even more charming, and certainly less crowded and less expensive than summer. It's a great time of year to visit if you enjoy all sorts of cultural activities, as sights like museums and famous mosques will give you respite from the cold, without the high season queues. .
Although it is a predominantly Muslim country, many Istanbulites celebrate Christmas and the New Year as one of the biggest events of the year. If you may have never considered vacationing in Istanbul before, it might be time to take a trip to this surprisingly festive city in December.
See the decorations along İstiklal Caddesi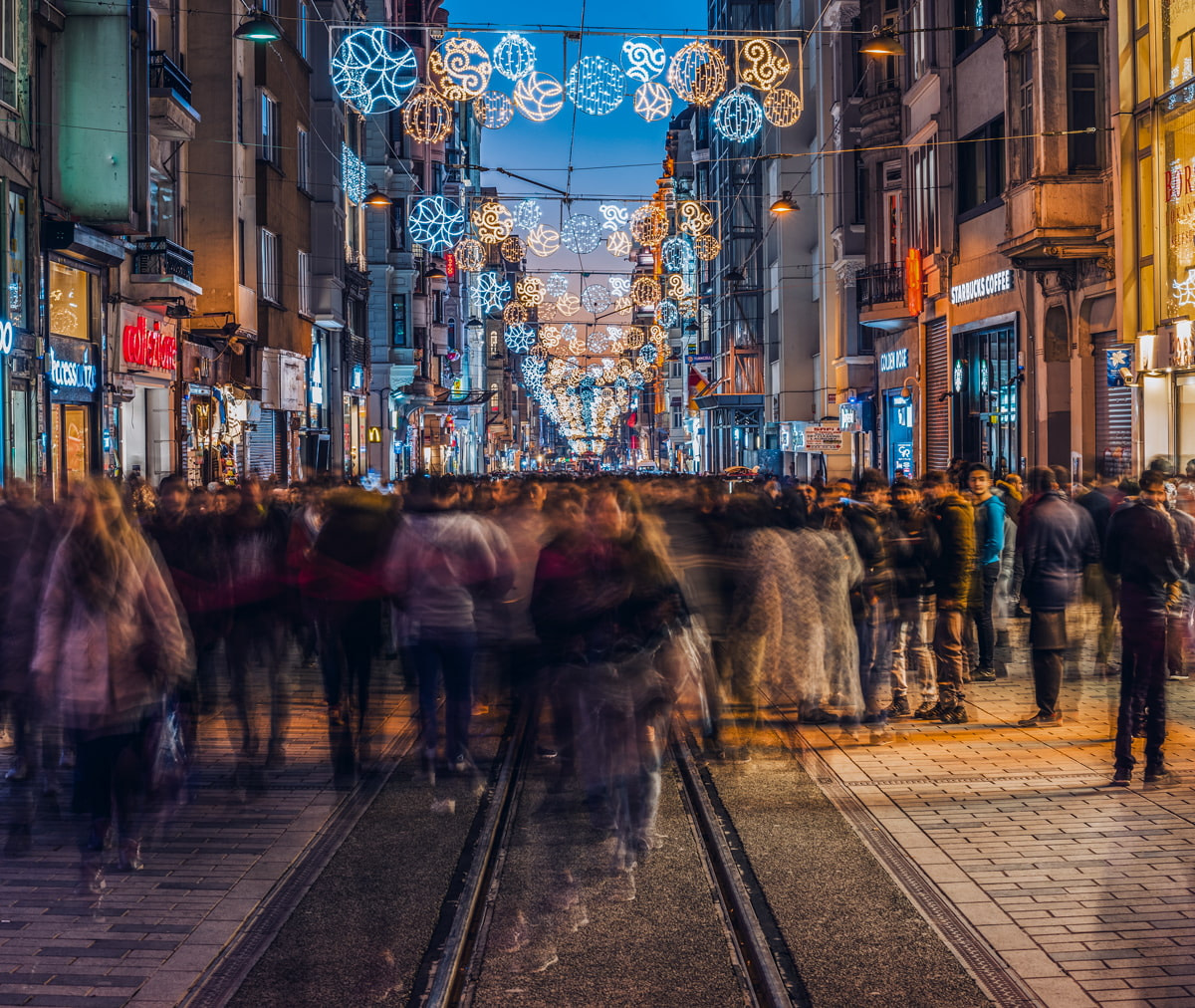 During winter, İstiklal dresses up in lights. You'll find them wrapped around trees, decorating storefronts, and even draped between buildings. Although the Turks erect these displays for the New Year, you will find that the atmosphere resembles that of Christmas. Of all the main streets and similarly decorated public spaces, İstiklal is famous for being the most spectacular.
Go holiday shopping at the Grand Bazaar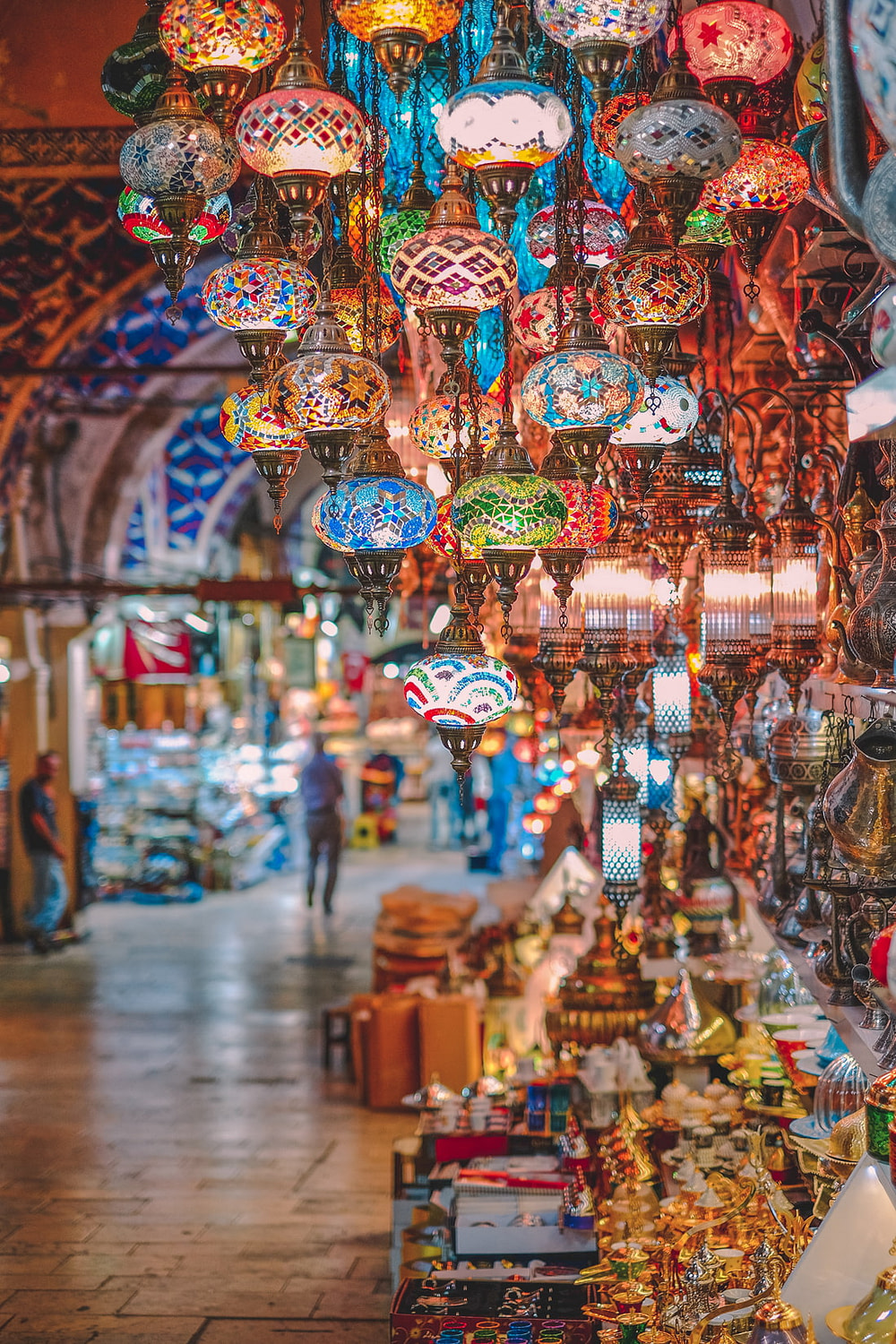 If you haven't finished your holiday shopping yet, be sure to make a stop at Istanbul's Grand Bazaar. It's the oldest covered market in the world, and the stalls are filled with vendors selling everything from traditional Turkish coffee cups and saucers to pechtamels And keses, or Turkish towels and scrubbing mitts. If you visit the market, be aware that the traders here can feel aggressive, but that's only part of the experience. And remember: a little haggling can often lower prices considerably.
Try the Turkish winter drink, Salep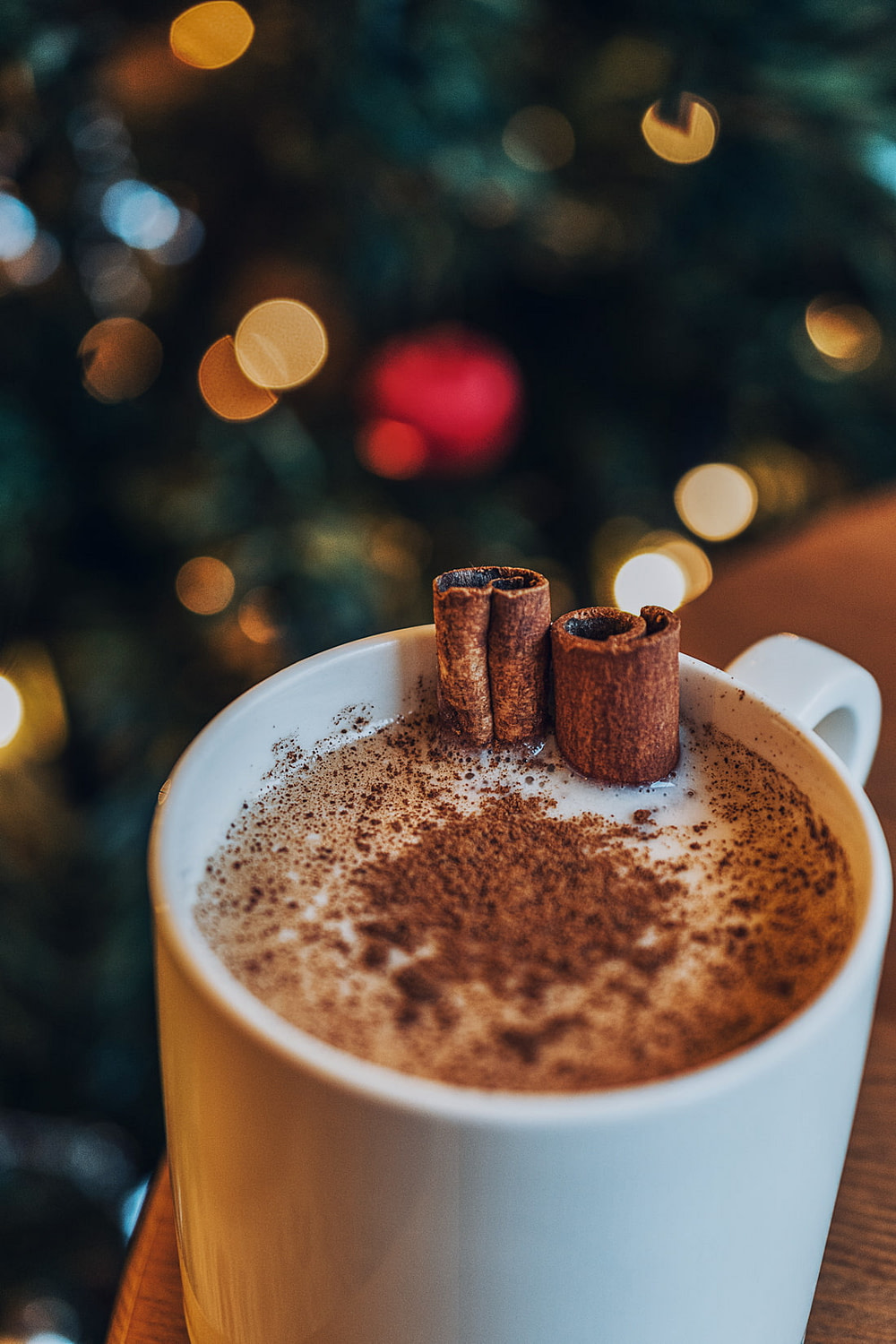 Made from the roots of several different species of orchid, salep has long been a cold-weather tradition in Turkey. It arrived in Anatolia via the Ottoman Empire, which revered it as an aphrodisiac.
Today, you'll find salep in most Turkish cafes, often served with a sprinkle or a cinnamon stick. It is served hot and sweet, so feel free to enjoy it as a dessert.
Make your wealth known
There's perhaps no better time to find out what your future holds than when you're about to usher in the new year. The practice of fortune-telling from the spent grounds left in a cup of Turkish coffee is an age-old tradition called tasseography. In Istanbul, there is no shortage of people who can do this for you, although it is much more difficult to find one of these soothsayers who speaks English.
Luckily, you can book a private English divination session on Airbnb. Your host, Roza, will meet you on İstiklal Caddesi before guiding you to one of the best cafes in Beyoğlu. There she will teach you the ritual and tradition of Turkish coffee, as well as a reading of tasseography.
Visit a Christmas market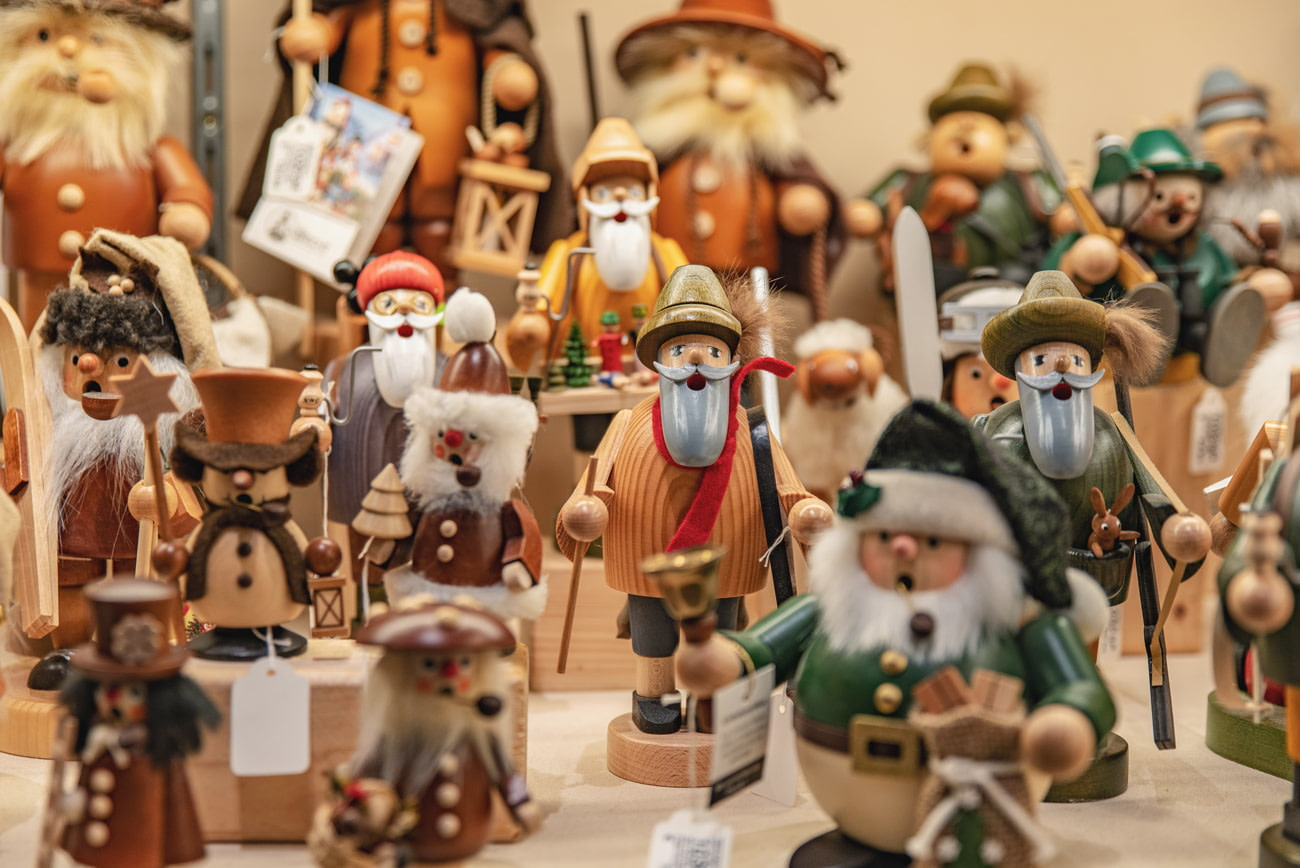 Several Christmas markets have appeared in Istanbul in recent years. Unlike month-long style markets, for example in Austria or Germany, Turkish varieties are usually much smaller and are scheduled for a single day or over the weekend rather than the whole month.
Probably the most well-known fair in the region is organized by Handmade Turkey, which carefully selects vendors who create holiday and winter-themed products by hand. Well Works Turkey, although they have only been holding their Christmas Market for a few years, have had great success and attendance at their annual event at the Four Seasons Bosphorus, and International Women in Istanbul hold a Winter Bazaar open to everyone, not just members.
Relax in a hammam
A scrub, massage and soak in the hot baths is a perfect way to warm those cold bones in the middle of a cold December in Istanbul, and that's exactly what you'll find in one of the hammams in the city.
Traditionally, a visit to a hammam lasts around 45 minutes to an hour. It starts in separate changing rooms for men and women where you will find a place to store your belongings and receive Turkish towels. After changing into your street clothes, you'll be led to a booth where your attendant will give you an end-to-end clean, followed by a hot bubble bath. Then you can benefit from any special services that you have agreed in advance, such as a facial or oil treatment.
A trip to a hammam isn't just about getting clean, it's about relaxing and recharging. Don't feel like you have to rush: when your treatments are done, take the time to soak up the bath.
Try the Roasted Chestnuts
Although you can find them all year round, there is perhaps nothing more tempting on a chilly Istanbul evening than a small bag of kestana, or Turkish roasted chestnuts. They're pretty hard to miss: you'll usually find a chestnut vendor or two on the street in most busy areas.
A kestane cart is equipped with a propane stove, and they roast chestnuts in the open air. The characteristic smell of smoke that wafts down the street and attracts tourists and locals is part of the experience.
Take a cooking class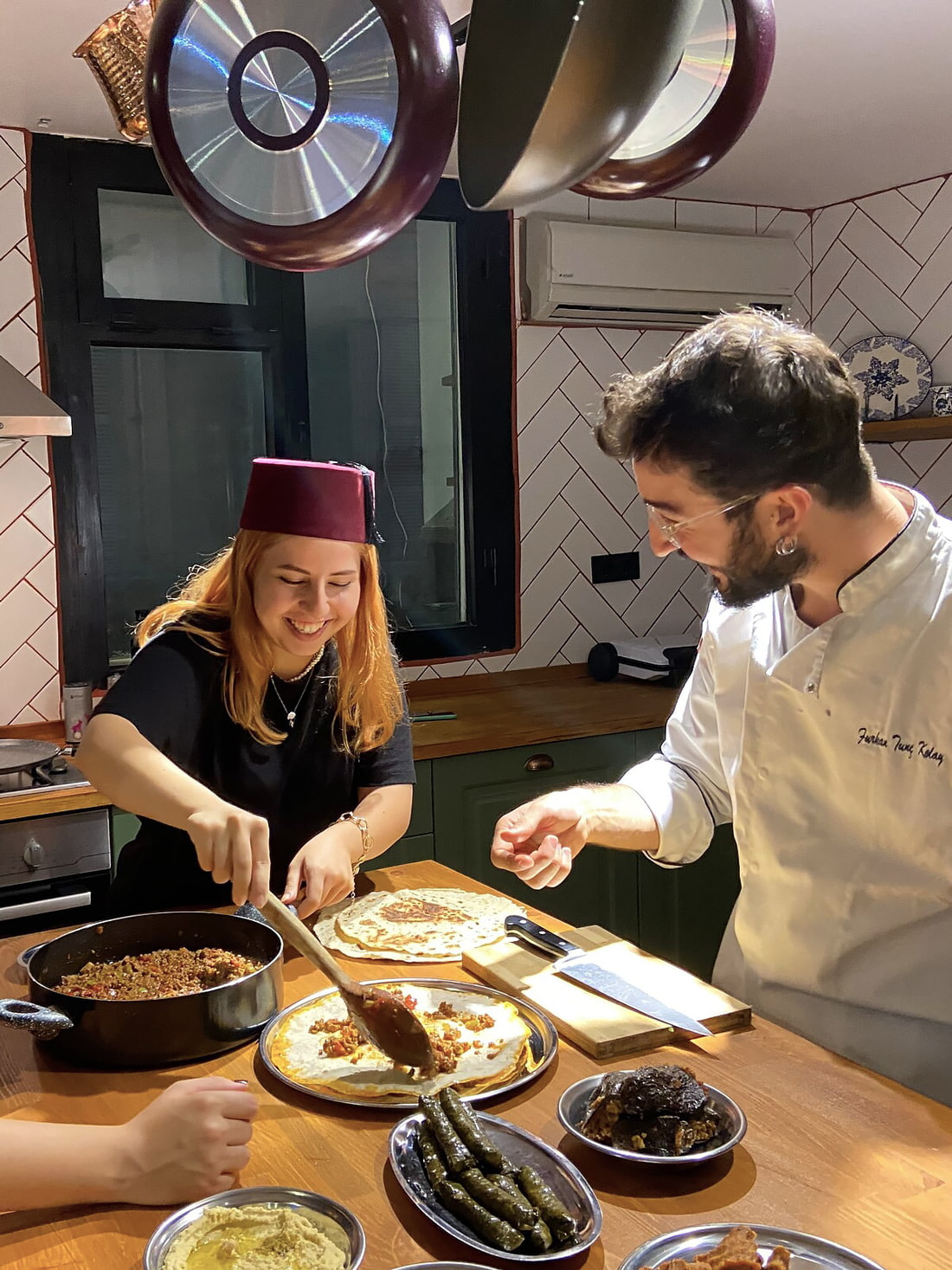 If you're spending Christmas or New Years in Istanbul and want to incorporate classic Turkish dishes into your family meal, a cooking class might come in handy. While Istanbul is home to some of the best culinary schools in the world, there are also one-off courses visitors can take to learn some Turkish staples.
A very popular class aimed specifically at tourists is led by a recent graduate of Istanbul Nişantaşı University of Gastronomy and Culinary Arts named Furkan Tunç. His popular course will guide you in the preparation of mantis And yaprak sarması: a delicate dough stuffed with meat and stuffed vine leaves. For dessert, you will learn the famous Ottoman dessert, künefe.
Marvel at the Christmas exhibition at Şekerci Cafer Erol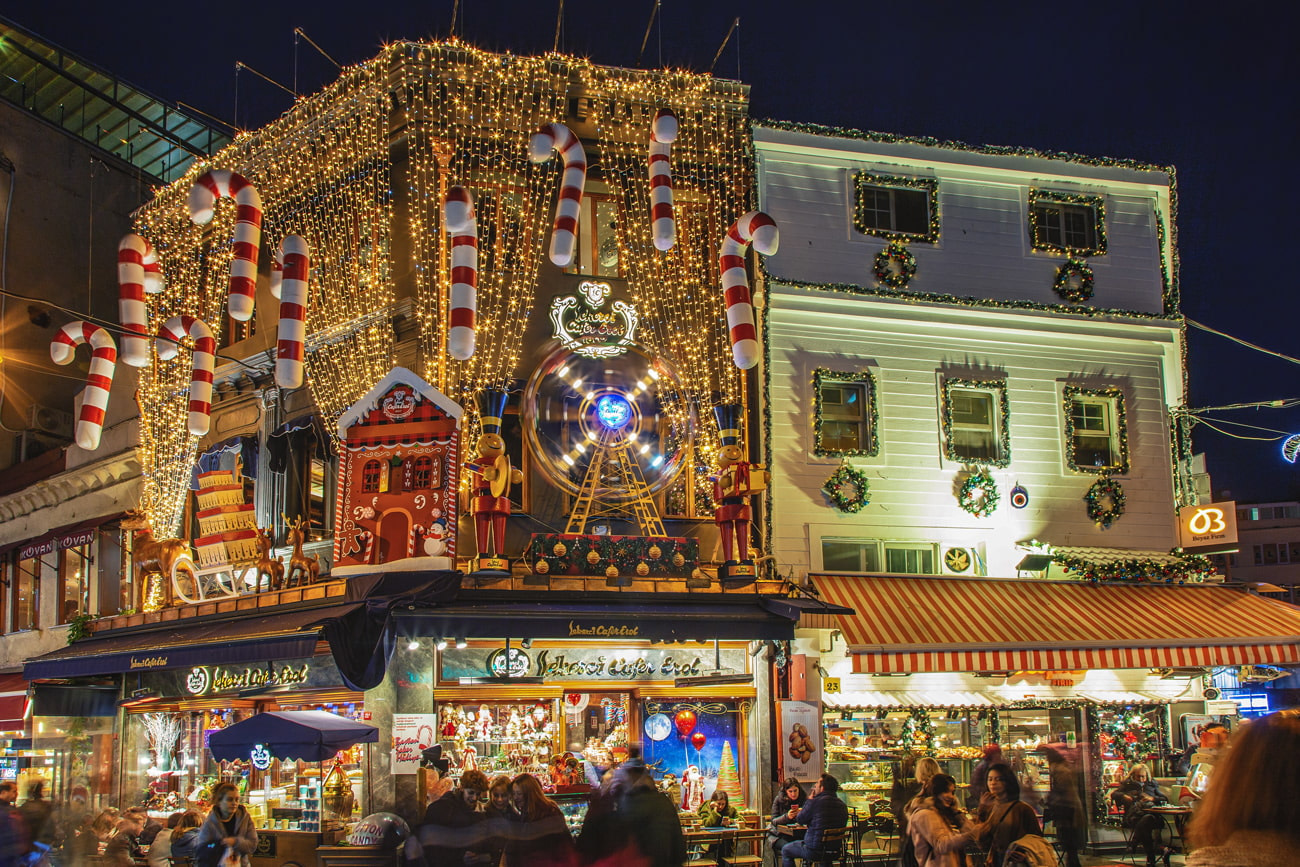 The current iteration of a long family confectionery heritage dating back to the 18th century, Şekerci Cafer Erol is one of Turkey's leading confectioneries. They now have multiple locations, although the flagship store, which opened in 1945, is in Kadıköy.
Although they certainly sell candies all year round, the Christmas season is particularly busy and lucrative for them. To help get into the holiday spirit, they dress their historic facade in elaborate Christmas decoration every year. Inside, you'll find a special selection of treats and gift boxes specially designed for the season. If you're trying to get the perfect vacation photo for your Instagram, go for it at night when it's lit up.
Visit Hagia Triada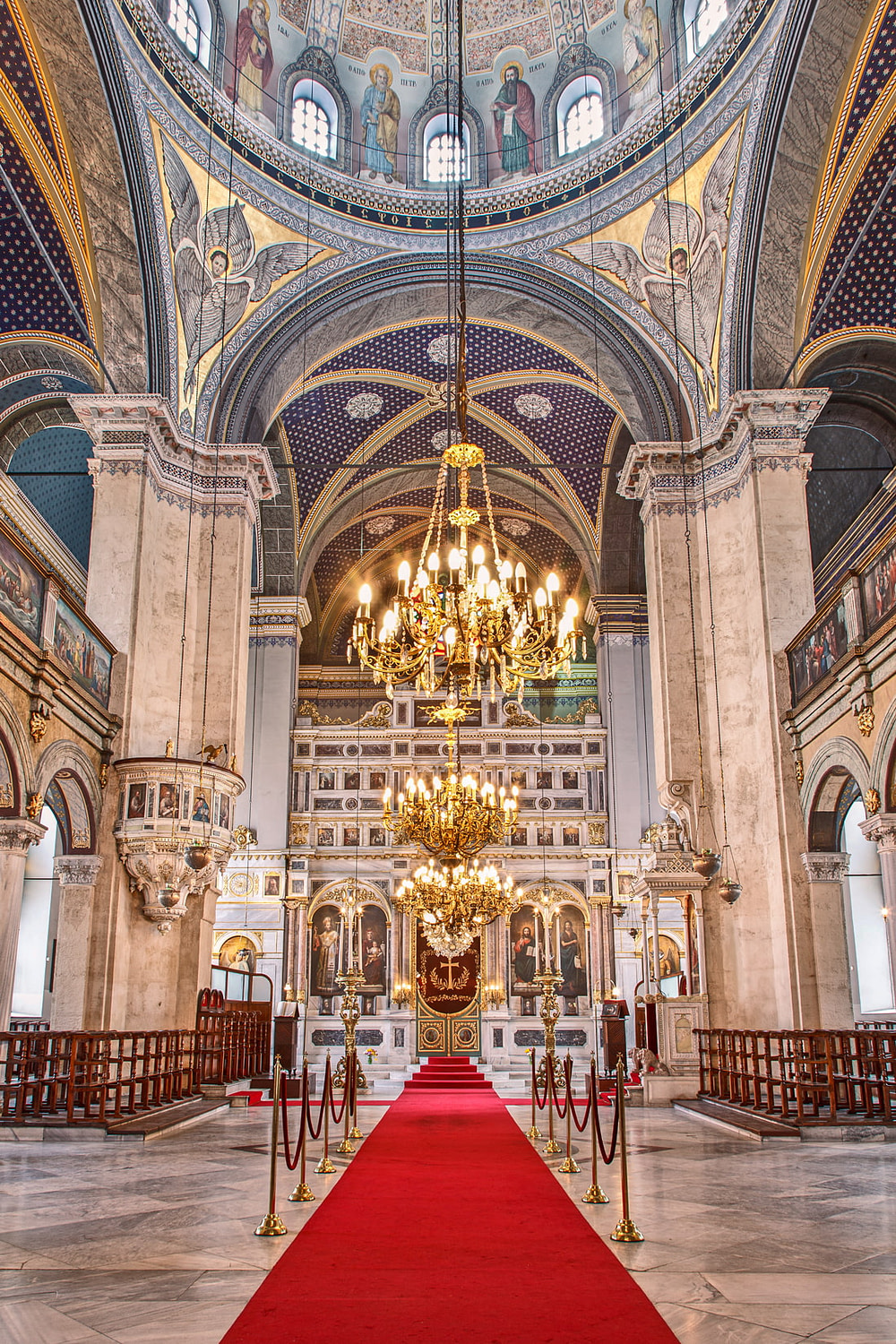 Of course, adherents of Greek Orthodoxy have long known of the special charms of Hagia Triada, but even those unaware are welcome to attend Christmas Eve Mass. A prime example of Neo-Baroque architecture, the church was originally built in the late 1800s on the site of what was a Greek cemetery and hospital and was the first domed Christian church built in Istanbul after the fall of Constantinople in the mid-1400s.
Inside, you'll find impressive decor with gold accents, crystal chandeliers, and expertly crafted stained glass windows surrounded by plenty of marble.
Treat yourself to a Turkish delight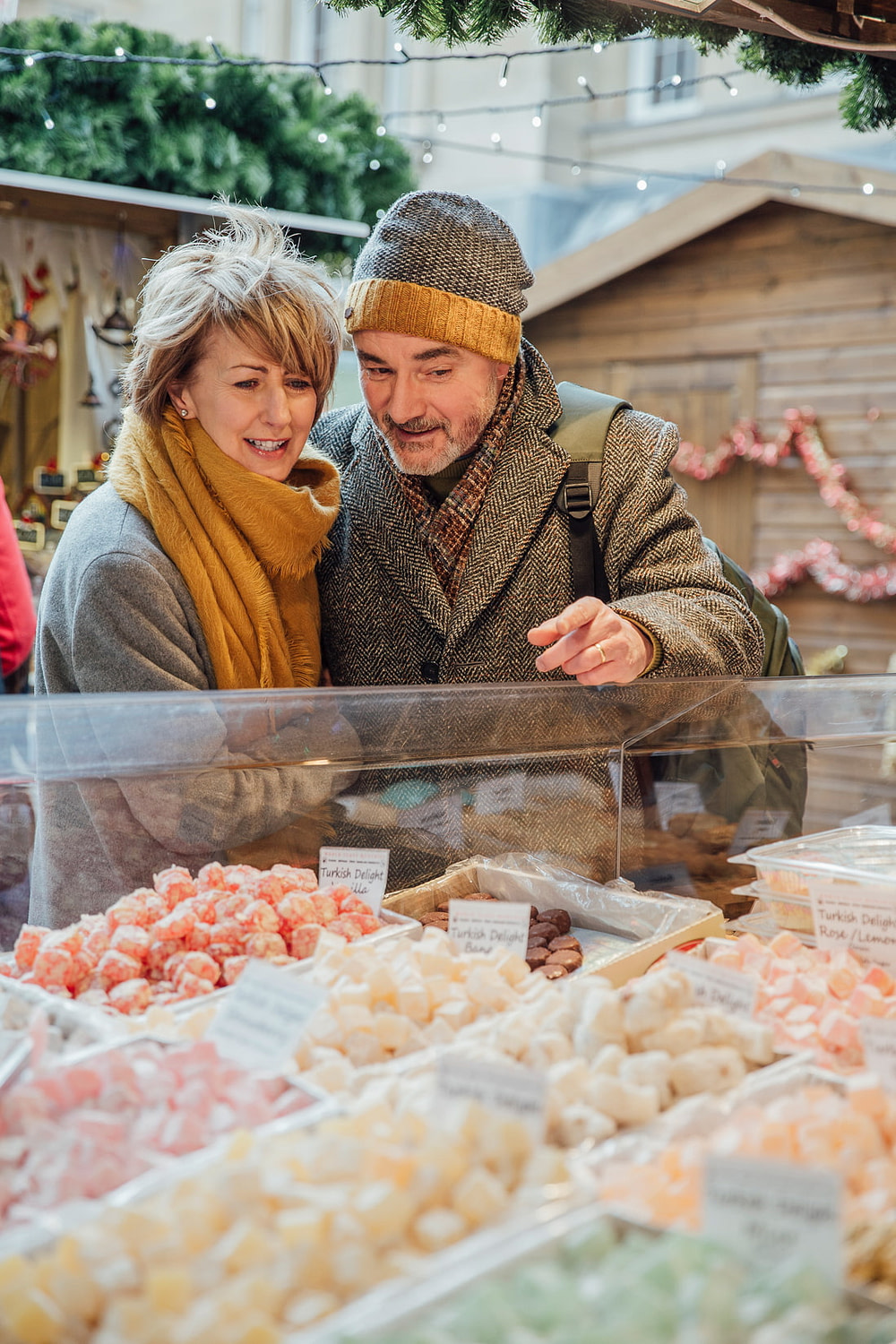 If you've never eaten it before, Turkish Delight is extremely sweet and has a texture that infuriates dentists and parents alike. It is for this reason that many European children grow up knowing that Turkish delight is only for special occasions. some only ever have it at Christmas.
If you want to try some for yourself, the descendants of Bekir Efendi, the man credited with inventing lokum, still run the small candy chain he founded in 1777. Called Haci Bekir, you'll find some several in the city, including two in Eminonu and one in Istiklal.
Check out the holiday decorations at Vadistanbul Mall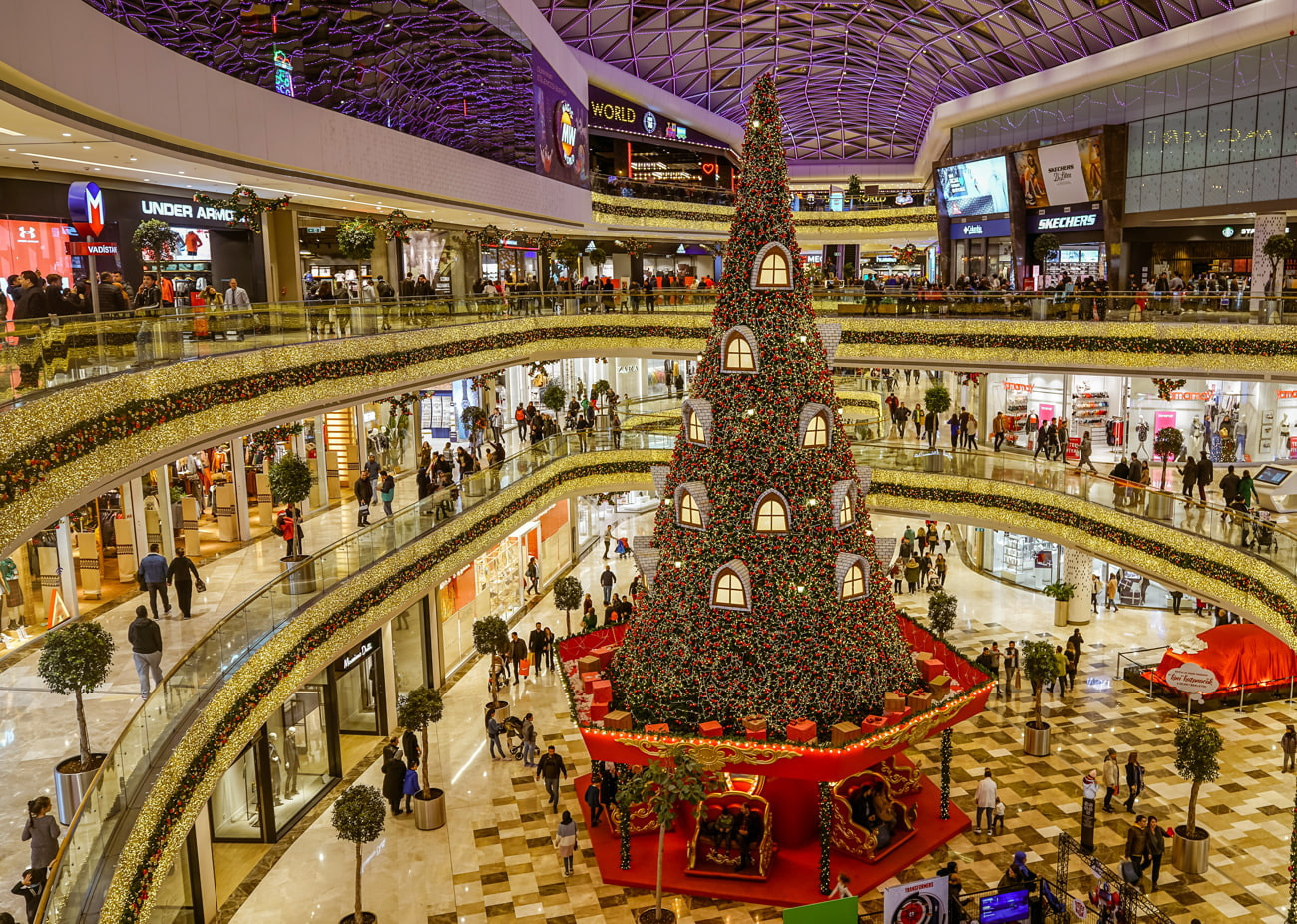 Walk into any mall in Istanbul in December and you're bound to find massive displays of lights and New Year's trees. But Vadistanbul Mall, home almost exclusively to high-end and luxury brands, goes completely beyond. Their displays are legendary, so it's the perfect place to snap that perfect holiday selfie and finish up all the Christmas shopping you have left at the same time.
Celebrate with Raki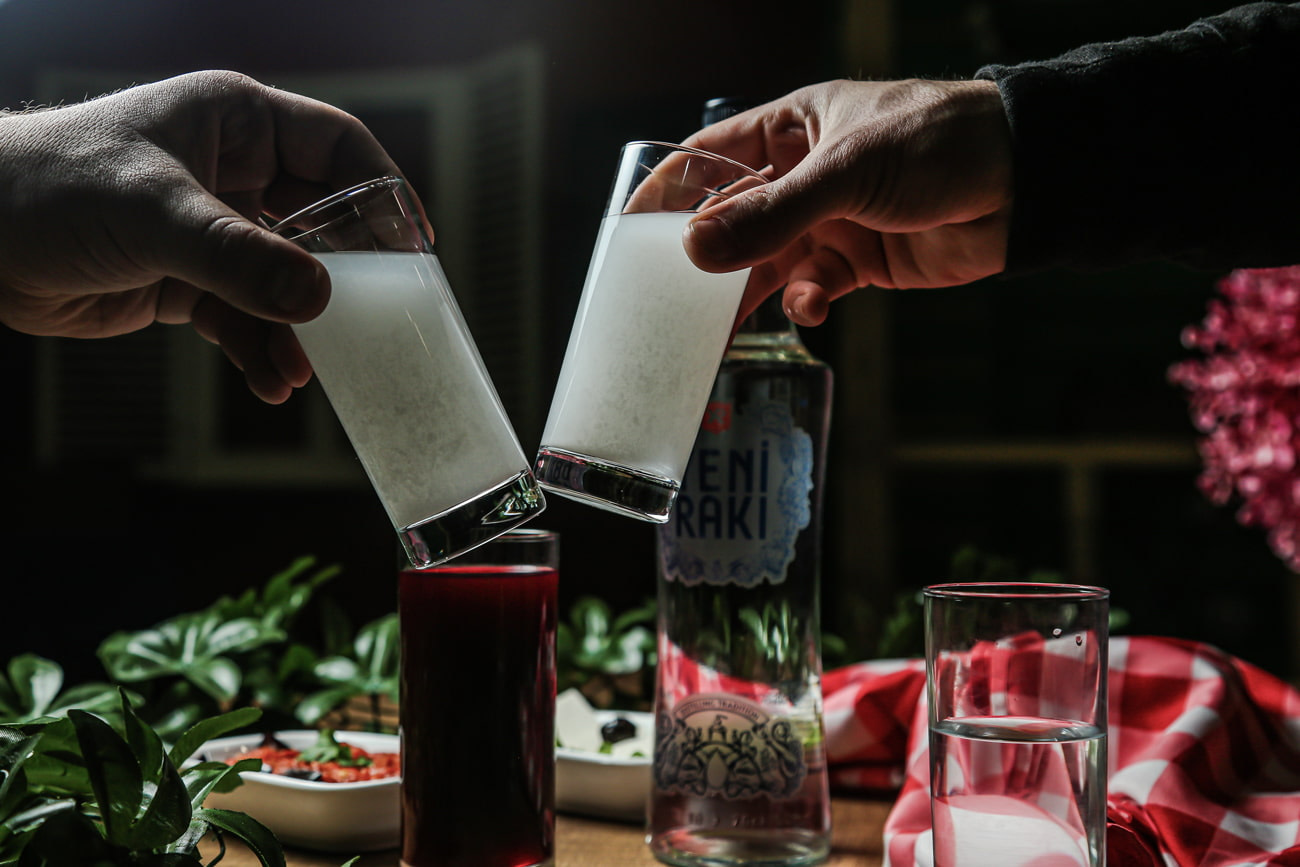 Like many neighboring countries, especially those with a winemaking tradition, Turkey has its own national spirit made from the skins of grapes after pressing: raki. If you've ever eaten Greek ouzo or Levantine arak, you're already somewhat familiar as raki is made using a similar process and has the same distinct anisette flavor.
Although not exclusively, it is frequently served with water and ice, which turns this famously powerful liqueur from clear to milky white. It's famous for warming the bones on a chilly day, so when you visit Istanbul in December, you don't necessarily have to wait for a holiday to treat yourself.
Skiing in Uludağ National Park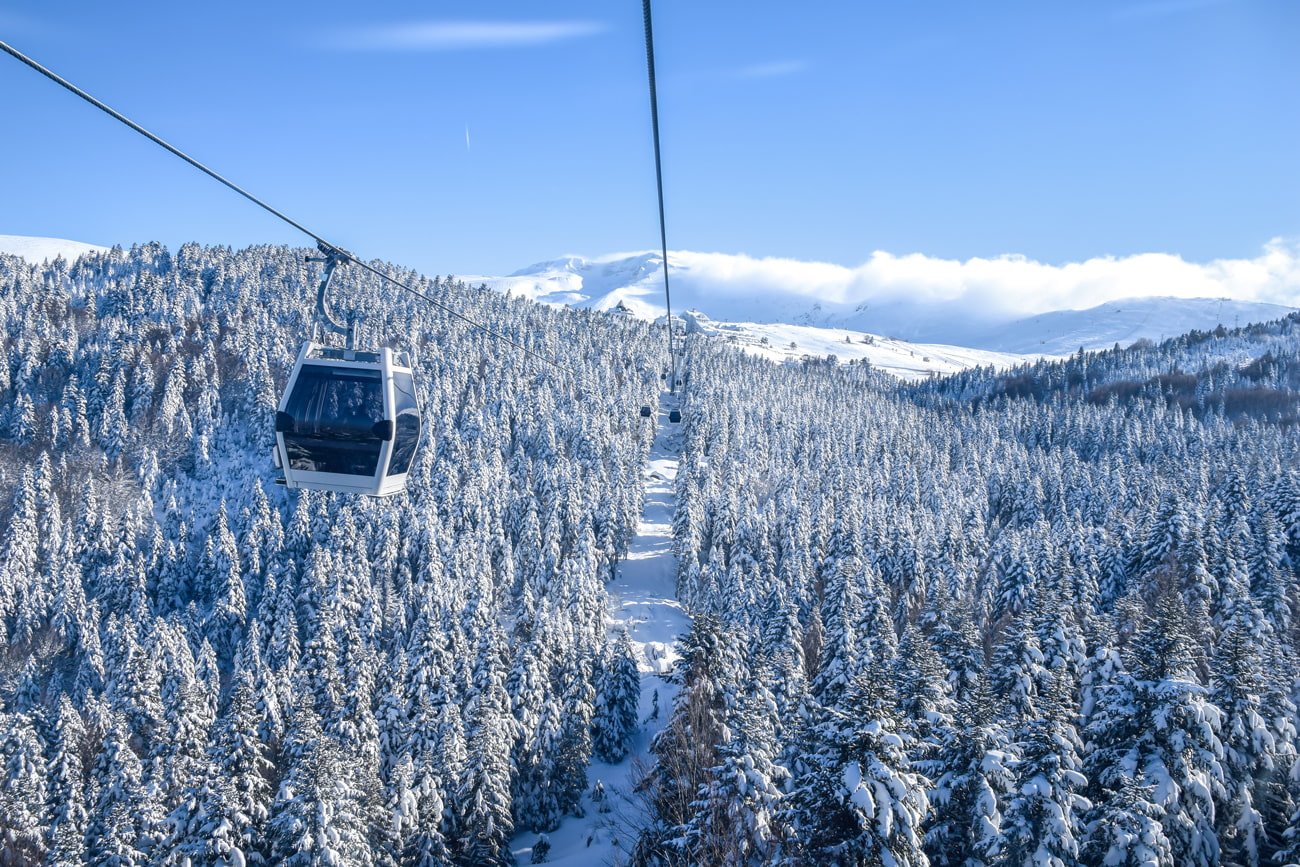 Less than three hours from Istanbul is the Uludağ ski area. Although not as impressive as its Austrian or Italian counterparts, the small ski area set in a national park is popular with Istanbulites for its proximity to the city and reasonable prices.
There are several ferries a day that can take you to Bursa from Yenikapi. From there you can take a shuttle or a taxi to the ski area. Don't worry if you haven't brought your own gear: there's a mountain facility where you can rent gear for the day.
Celebrate the Turkish New Year
New Year's Eve in Istanbul is a big party, and Turks have their own unique ways of celebrating. It's almost like Christmas: families frequently cook a roast turkey dinner, exchange gifts, and it's not uncommon to see Christmas Babaor Santa Claus, in the streets.
In Istanbul, the highlight of New Year celebrations is the massive fireworks display over the Bosphorus. It starts at midnight, with the best views of Uskudar and Ortakoy. Even if you're not in one of these areas, any place high enough with a clear view of the Bosphorus Bridge will give you an impressive view and an unforgettable night.