This post contains affiliate links, which means that we may receive a small commission, at no additional cost to you, if you make a purchase through these links. See our full disclosure here.
If there's one thing we love more than a brand new carry-on, it's a discounted bag. And luckily, some of our favorite brands and retailers are kicking off the season with unmissable sales.
Sure, you can travel the planet with a large checked-in suitcase, but just in case you want to travel like a pro, avoiding baggage claims and comfortably maneuvering through airplane aisles while keeping your stuff with you. throughout your journey, count on compact transport. -on the bag to make your trip a breeze.
During our recent browsing, we came across an array of finds from brands such as Tumi, Monos, Samsonite and Travelpro. So whether your old luggage has had its day, you want to upgrade it, or you just need an extra piece, we know where to find the best carry-on luggage sale right now.
Samsonite Voltage DLX Cabin Spinner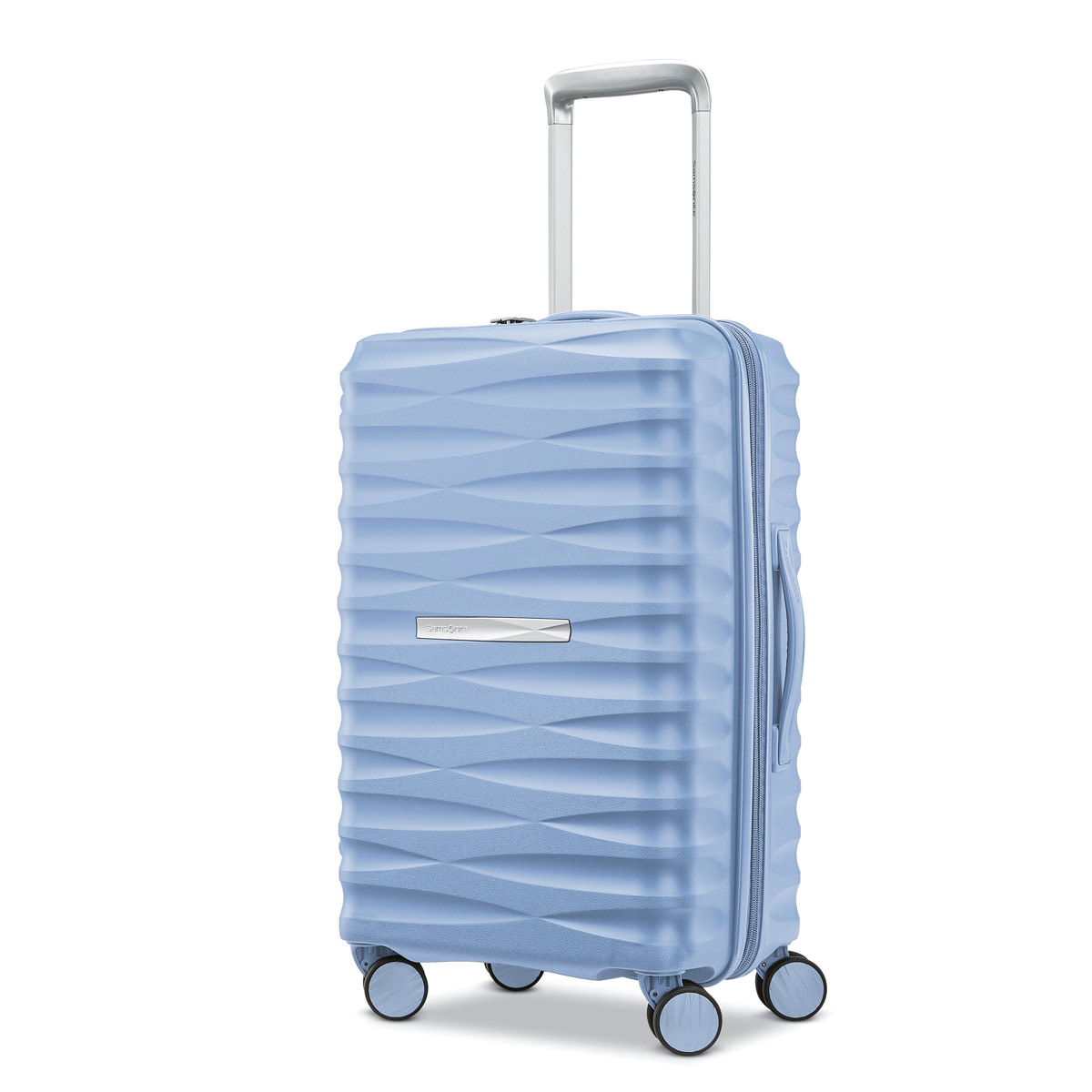 There's almost always a Samsonite carry-on sale going on, but they don't hang around for long. If you're on the hunt for a new carry-on bag, you won't want to miss the special price currently available on the Voltage DLX Carry-On Spinner. Crafted from 100% lightweight polypropylene, this innovative 22″ × 14″ × 9″ suitcase features smooth dual wheels, an integrated charging port, and a WetPak pocket for storing liquids and essentials. toilet. When you need extra storage space, the case expands by 1.0″.
Delsey St. Tropez 21″ Carry-on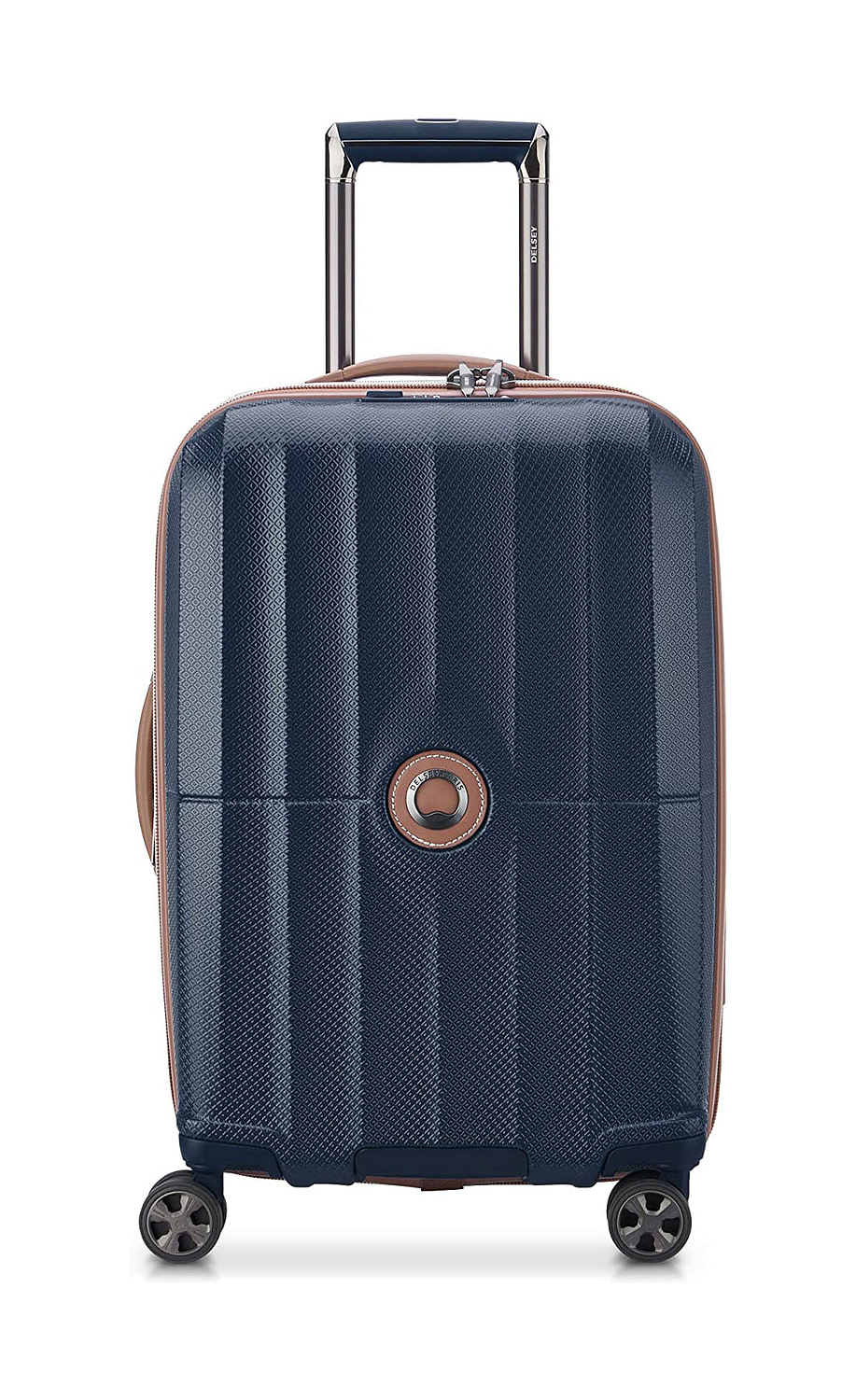 If you've been waiting to buy a luxury suitcase, this Delsey carry-on sale is too good to pass up. Right now, you can get the vintage-inspired St. Tropez 21″ Carry-On for over 50% off. Made from lightweight, impact-resistant polycarbonate, it comes with all the bells and whistles you'd expect from a modern cabin bag, plus a removable, machine-washable liner, shoe pockets, 2-inch expansion and eye-catching leather accents. .
Monos Carry-On Pro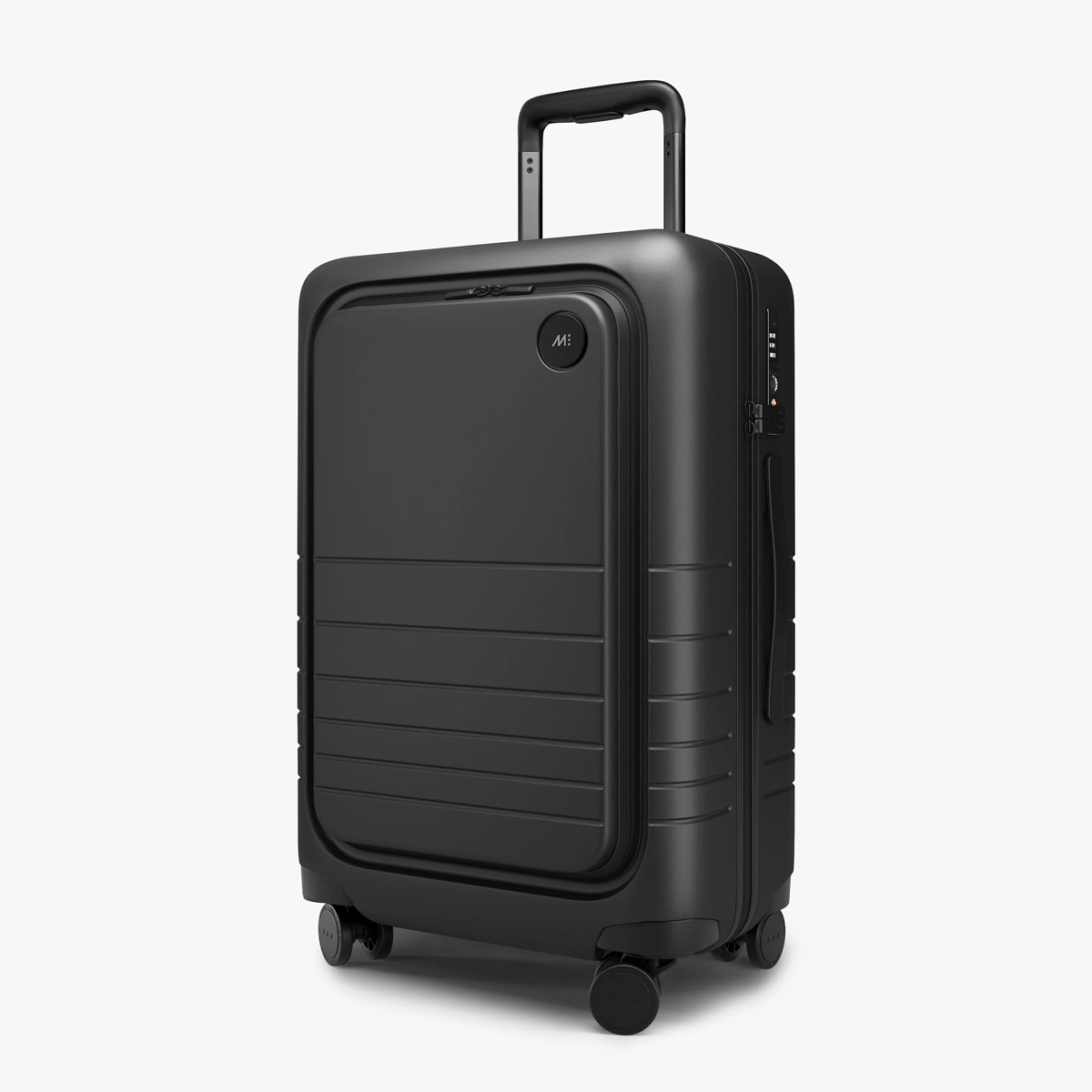 Polycarbonate carry-on luggage doesn't get any better than this. With a sleek, shatterproof shell, built-in TSA-approved lock, top trolley handle, and exterior pocket that can hold a 15-inch laptop, the Monos Carry-On Pro is the perfect travel companion. Normally priced at $311, the brand has currently marked it down for $295. However, I wouldn't mind paying full price for this one.
TUMI 19 degree expandable wheeled cabin bag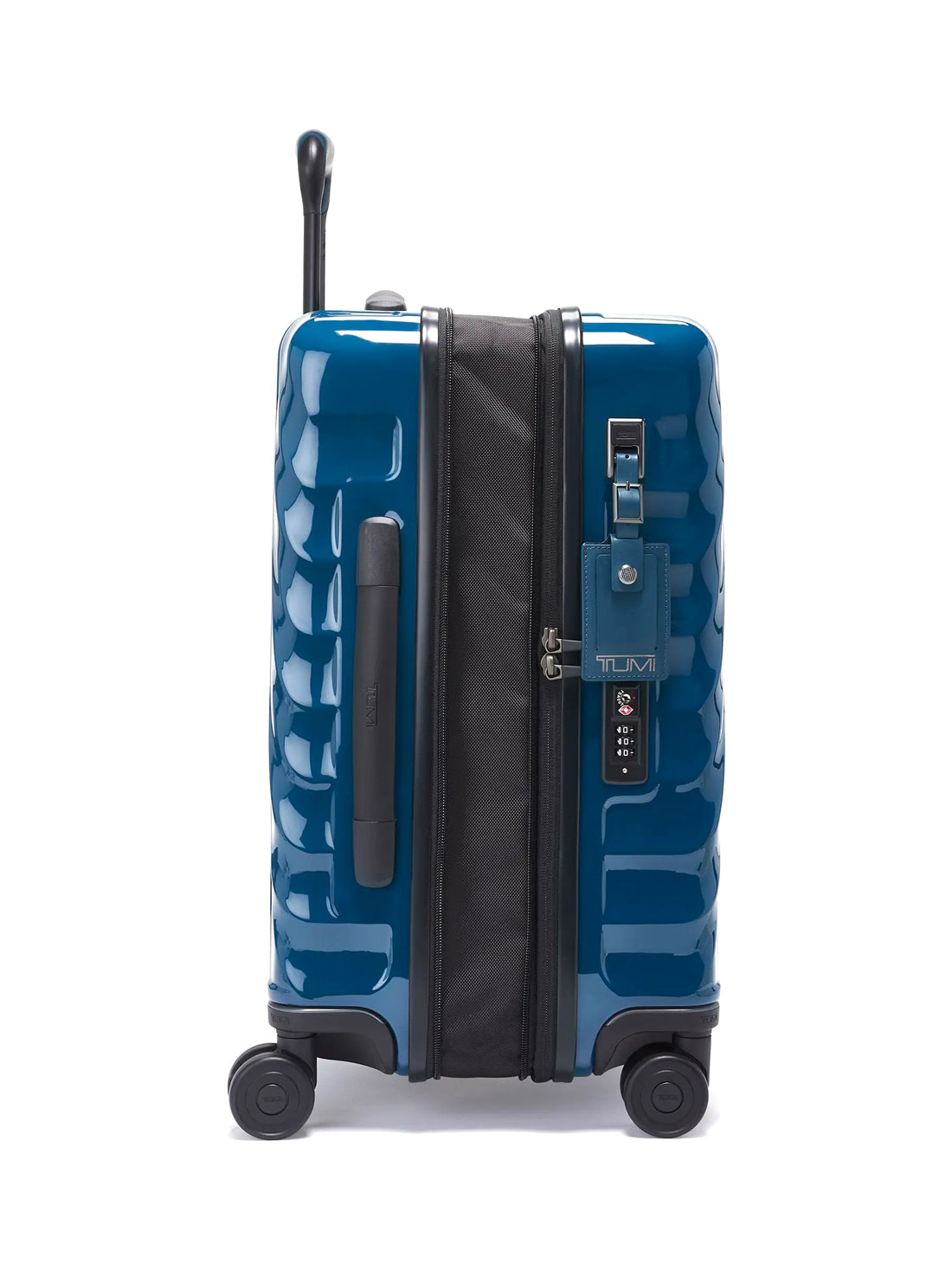 Always check the luggage sales on Nordstrom Rack for great savings on Tumi. Their exquisite bags come with a hefty price tag, but they are also beautifully constructed and packed with innovative features.
If you're looking for a luxury suitcase that's equal parts style and performance, the 19 Degree Expandable Wheeled Handbag at 20% off delivers. Along with the usual features like a TSA-approved lock, 3-step telescoping handle and wheels that glide effortlessly, this lightweight and durable piece is sustainably made using recycled materials with an antimicrobial coating and is Comes with access to Tumi Tracer – a free program that helps customers recover their lost or stolen bags.
Travelpro Maxlite 5 21-inch Softside Expandable Spinner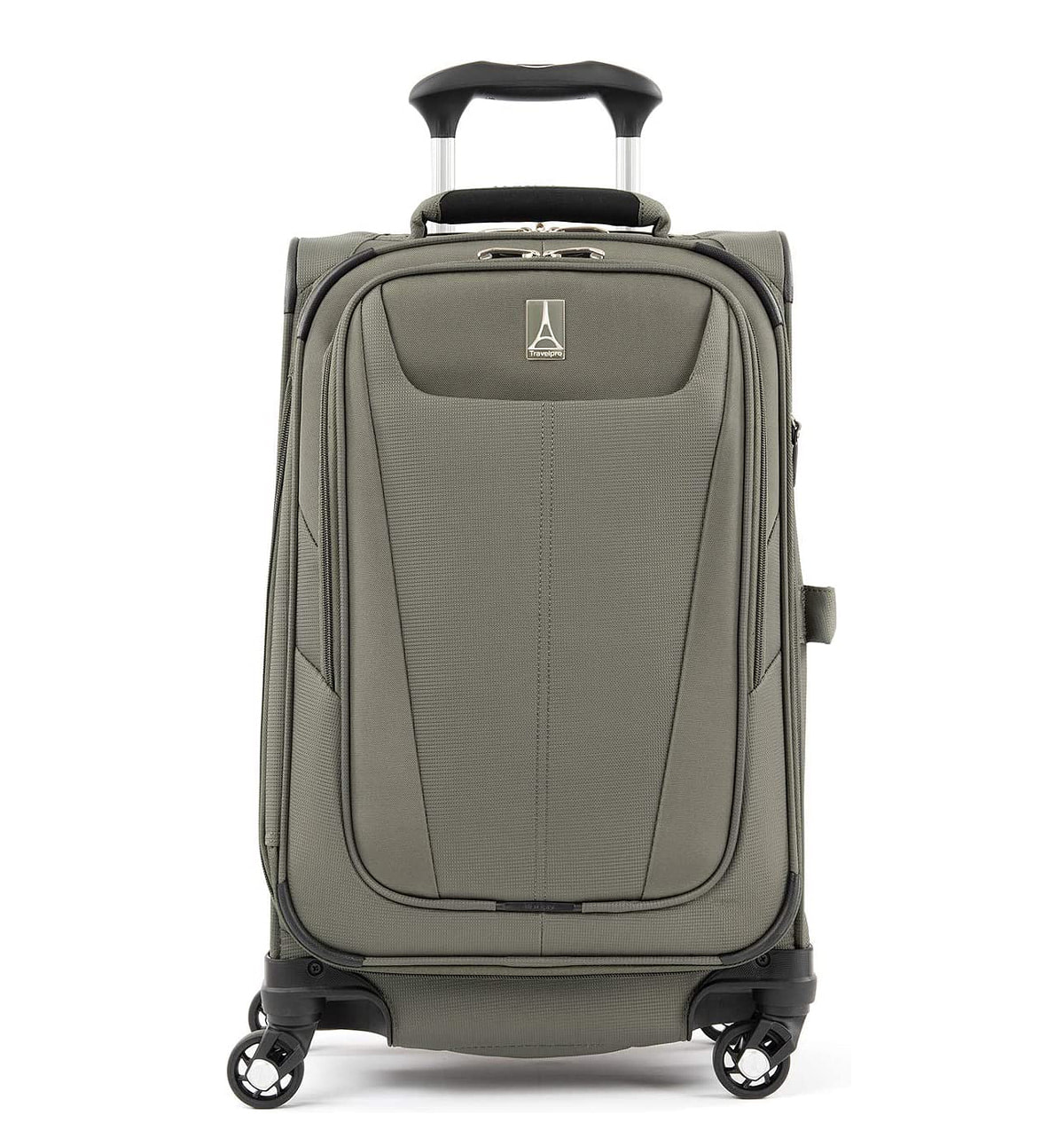 Travelpro makes some of the best soft carry-on luggage out there, and this is a great opportunity to get your hands on one of their best-selling products while saving 15% off the original price. From a streamlined telescoping handle to an expansion zipper, the Maxlite 5 21-inch Softside Expandable Spinner packs a ton of useful features into an ultralight, sturdy package. Its simple and functional design, multiple organizational pockets and 360 degree wheels make it a great option for frequent travelers.
Solgaard cabin cupboard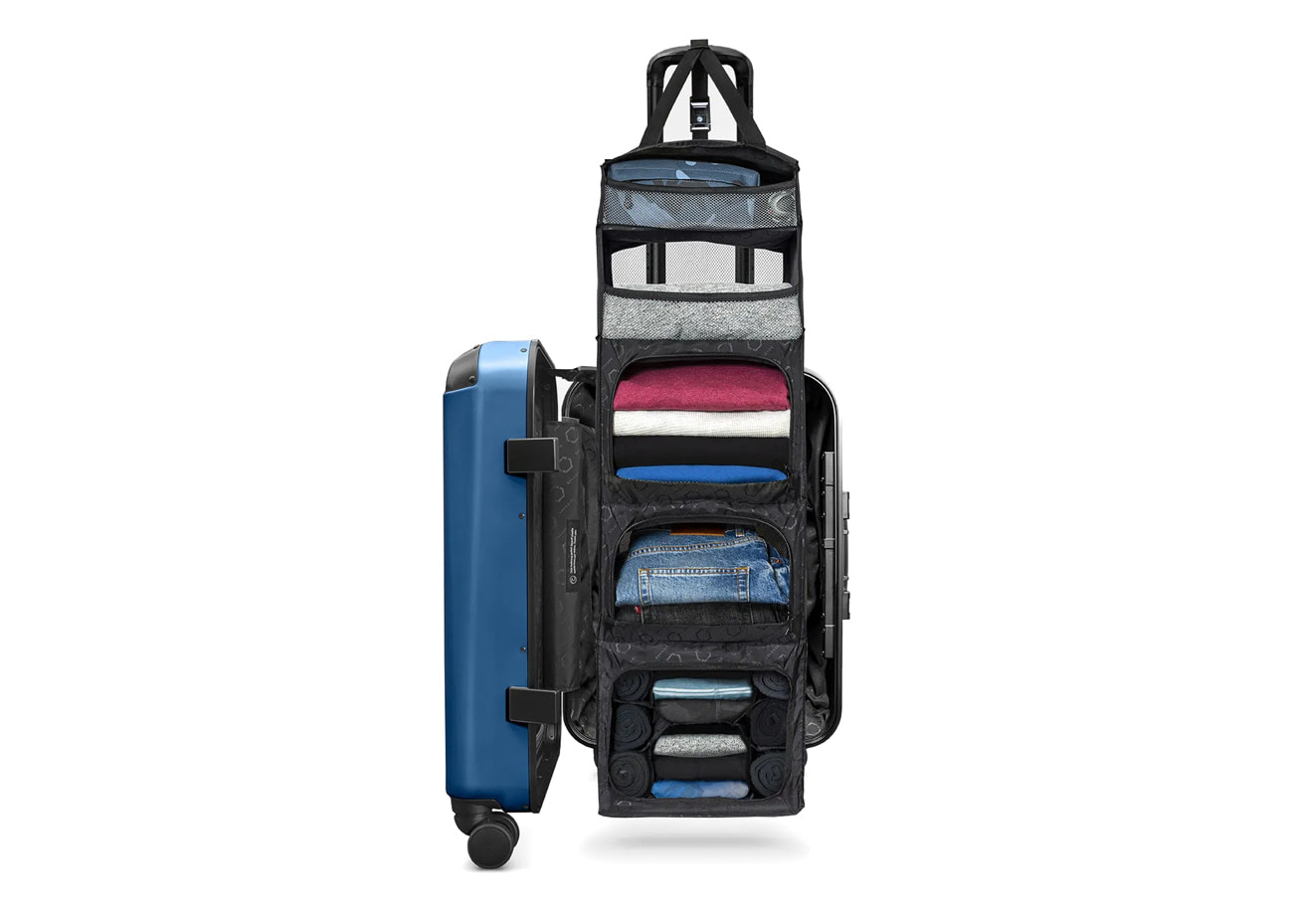 You can save 10% on the award-winning Solgaard Hand Closet by using code SPRINGTRAVEL10 at checkout. Most importantly, this unbreakable roller has the performance, durability, and special features to take your trip to the next level. We love its soft grip, frictionless wheels, USB charging port, durability credentials and, of course, the patented shelving system that makes it unique.
Level 8 20″ glitter carry-on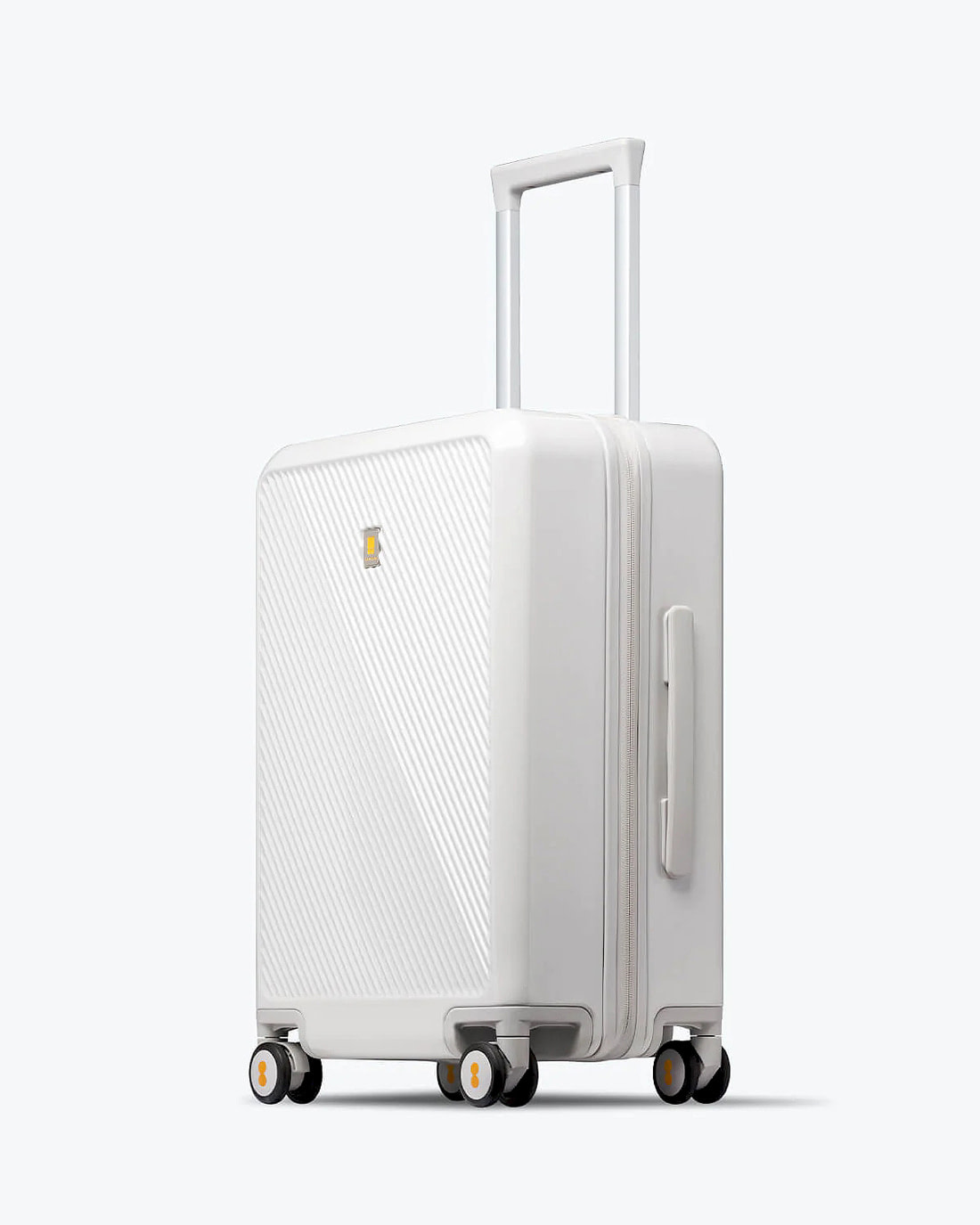 Instagram-ready, well-made and practical, this is definitely a carry-on sale worth checking out. The Glitter Carry On Level 8 20″ carry-on features durable, high-quality materials, ultra-quiet 360° wheels, smart interior organization, and a sleek, lightweight design you'll be happy to take on the go. everywhere with you. And at $71 off, this perfectly sized carry-on offers real temptation.
American Tourister Moonlight 21″ Spinner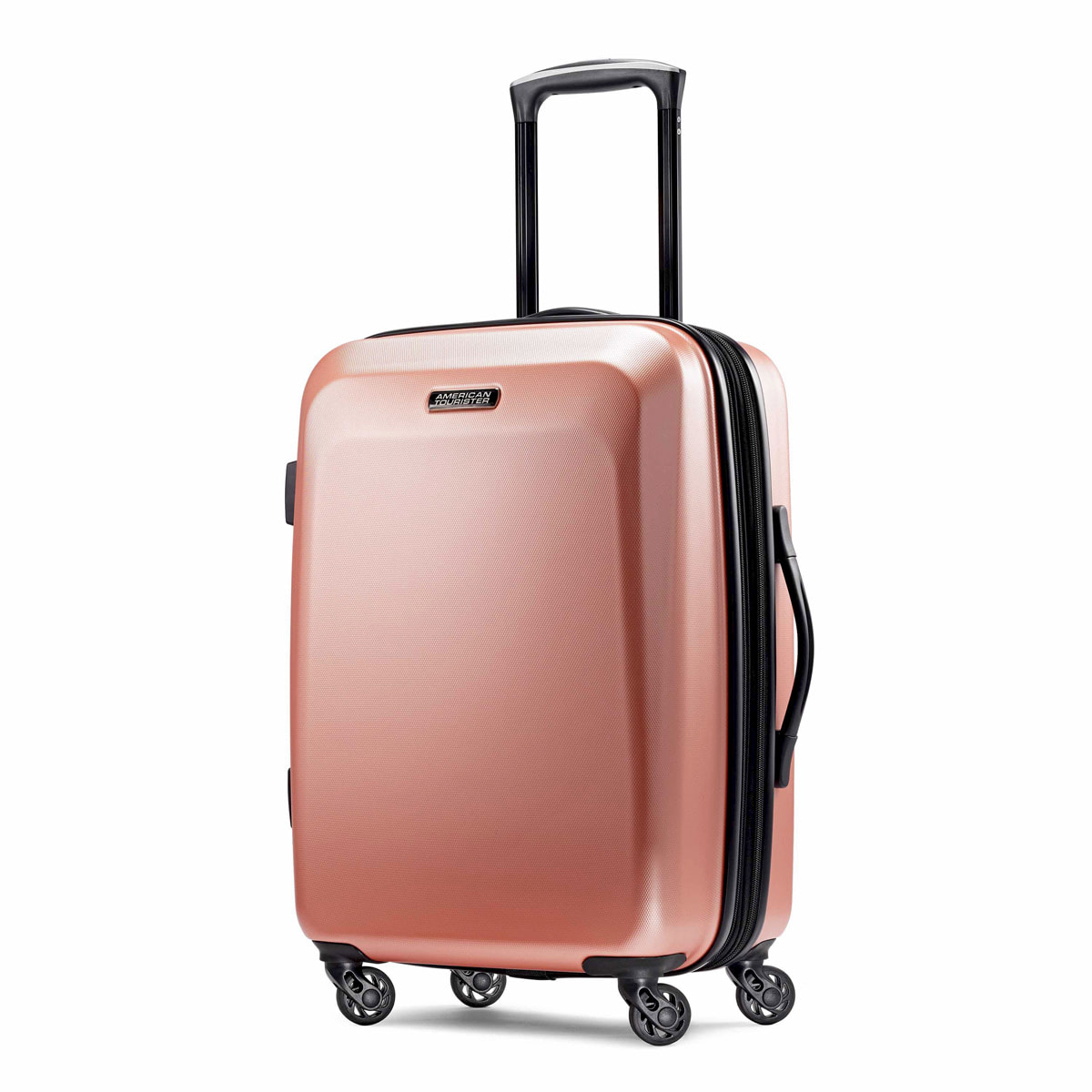 Looking to maximize your value for money? Look no further than this eye-catching American Tourister carry-on, currently priced at $115.99. Not only is it easy on the wallet, but reviewers also rave about its value for money. The Moonlight 21″ Spinner is easy to maneuver, stands out from the crowd at the baggage carousel, and if you like to shop while on vacation, an expansion zipper provides up to 1.5″ of storage capacity additional.