Whether you're battling the post-holiday blues, looking for the perfect Valentine's Day escape, or wanting to escape the winter chill, February is an exceptional month to get away from it all.
From sunny beach getaways to Nordic adventures to all the carnival festivals, these are the best places to visit in February.
Rio de Janeiro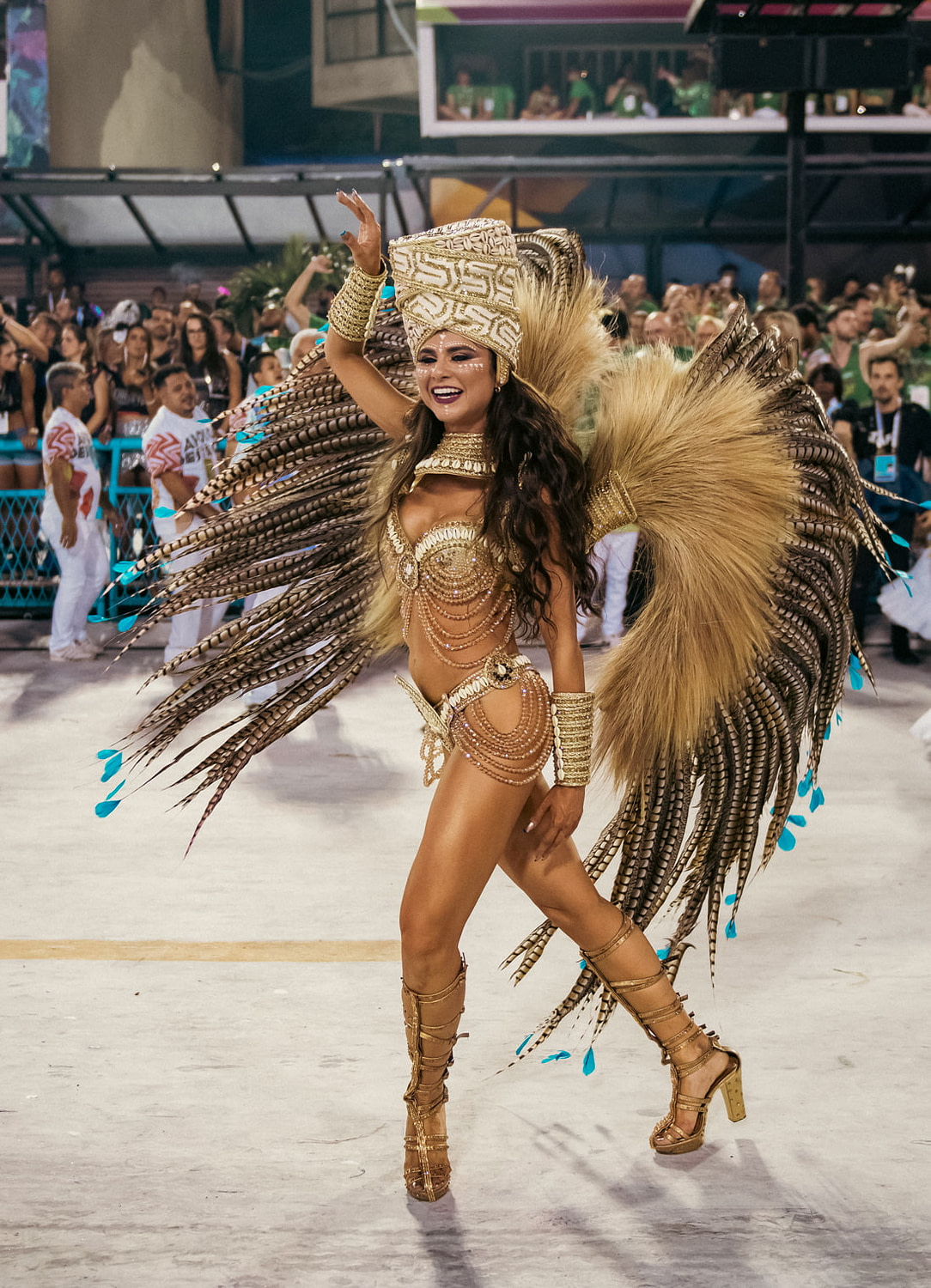 Are you looking for a dazzling winter getaway? Rio de Janeiro has just climbed to the top of your travel list. Every February, Rio Carnival, billed as the world's greatest spectacle, attracts millions of visitors for five energizing days of color, light and sound. Each day, parades fill the air with the echo of drums as dancers in flashy costumes samba through the streets alongside towering, glittering floats.
The ways to participate in Carnival are vast and seemingly endless. You can head to the Sambadrome to watch the samba dancers compete, or don your best ballgown and mask for an exclusive masquerade. You can also just wander the streets and stumble upon one loud party after another. However you celebrate, Carnival is sure to be your most dynamic holiday.
Maldives
Whether your idea of ​​romance is swimming with manta rays or scouring pristine beaches, the Maldives is an easy pick for a Valentine's Day getaway.
With dozens of sunny islands to visit, you can immerse yourself in its beauty in a way that best suits your travel style. If your idea of ​​perfection is a postcard view from a luxurious overwater bungalow, head to the serenity of Fihalhohi Island. If glowing beaches are on the agenda, head to the Vaadhoo Islands to see the water light up in bright blue hues thanks to bioluminescent plankton. Is a discrete cultural experience faster? The Maldives have that too! Maradhoo Island skillfully combines authentic Maldivian life with world-class diving opportunities.
Norway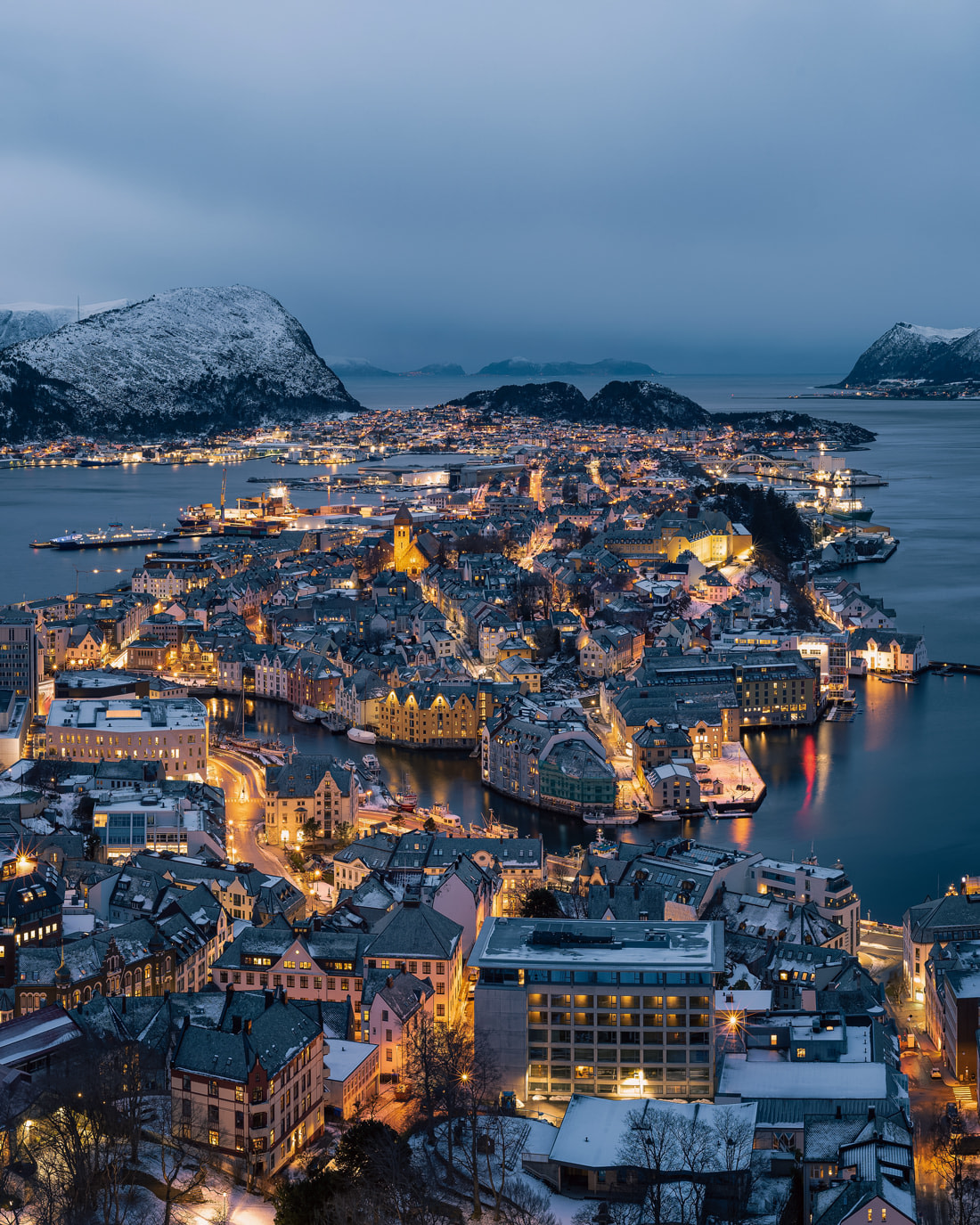 Winter in Norway is for nature lovers and culture enthusiasts. Spend your days exploring the alpine wilderness with sleigh rides and snow sports, then look skyward for evening entertainment. On dark nights, you can see the Northern Lights light up the sky in otherworldly hues of purple and green.
February is a fantastic time to visit to enjoy Sami Week, an annual festival that takes place in Tromsø. Sami Week celebrates the indigenous people and culture of the Scandinavian Arctic, the Sápmi. Activities abound throughout the week, including bustling markets and live music. The highlight is the national reindeer racing championship, in which twelve of the world's fastest reindeer race through the streets of Tromsø at 60 km/h. This unique show is not to be missed!
Egypt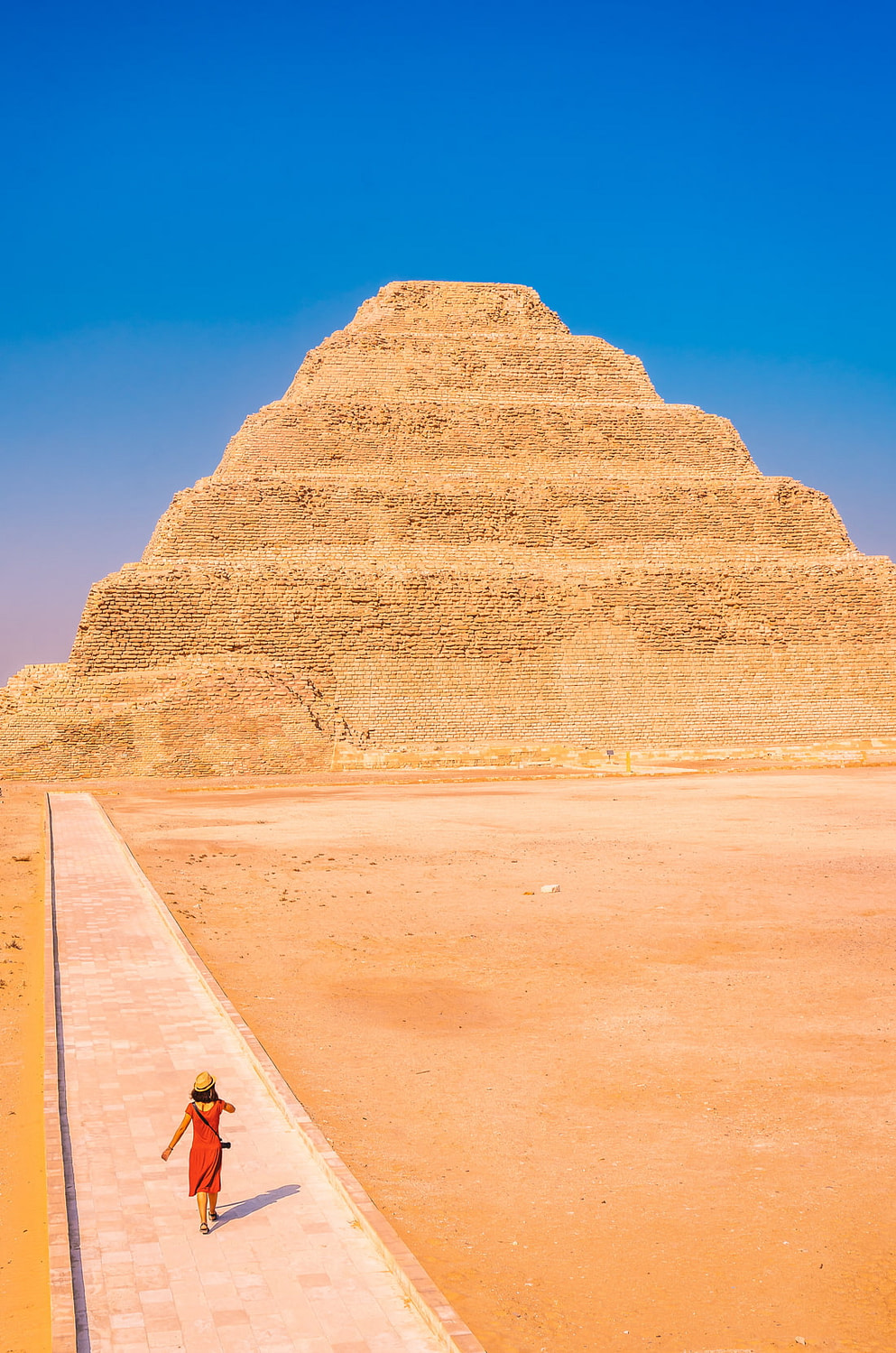 Ready to trade the dark winter days for a warm walk through ancient history? Pack your bags and go to Egypt in February! You can't miss iconic sights, like the Pyramids of Giza and the Valley of the Kings, but those who wander off the beaten track will be well rewarded as well. To explore with a fraction of the crowds, head to the well-preserved ancient Dendera Temple or the Saqqara Necropolis where the first pyramid was built.
It's best to time your visit with the Abu Simbel Sun Festival, a celestial event that takes place twice a year, including February 22, in the city of Abu Simbel in southern Egypt. On this day, the sun rises on the horizon and perfectly illuminates a room in the temple of Ramses II. This chamber houses the statues of Ra, the sun god, and Amun, the king of the gods, bathing them in sunlight. This clever feat of solar alignment has been celebrated by Egyptians for 3,200 years and is a must.
aspen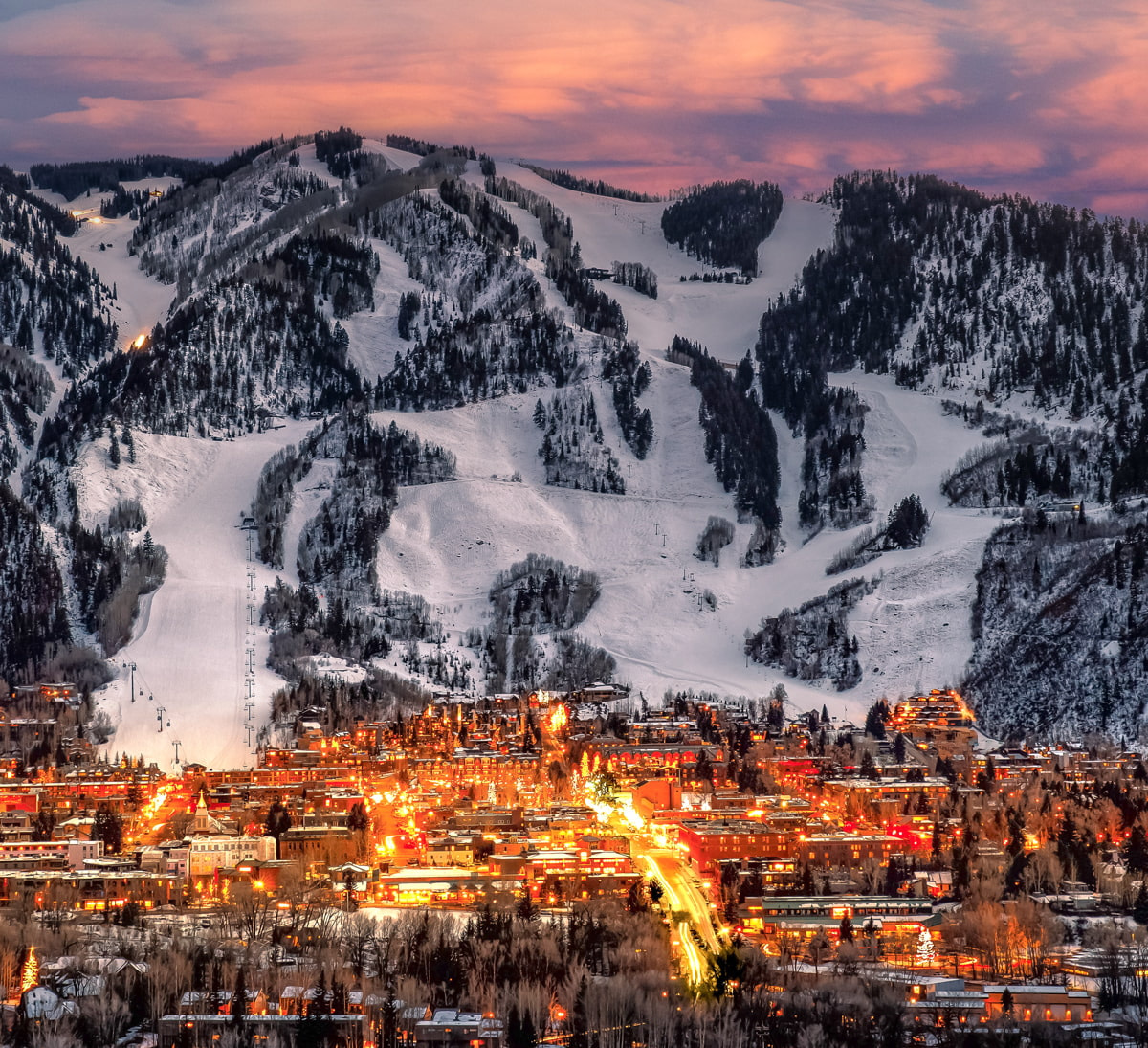 Colorado has its fair share of cozy mountain towns, but Aspen has something special. Once an old mining town, Aspen, which is nestled at the foot of the Rocky Mountains, has transformed from its rugged roots into the bustling snow sports and foodie hub it is today. By visiting in February, you can take advantage of post-holiday prices without sacrificing the excellent powder skiing that Aspen is known for.
While some come for the world-class ski slopes, others choose to admire the snow-capped mountains with a bottle of wine, best enjoyed by the fireside of a rustic cabin, of course. However you take in the scenery, you can expect Aspen to deliver an elevated experience. Don't forget to attend as many après-ski events as possible during your stay!
Lisbon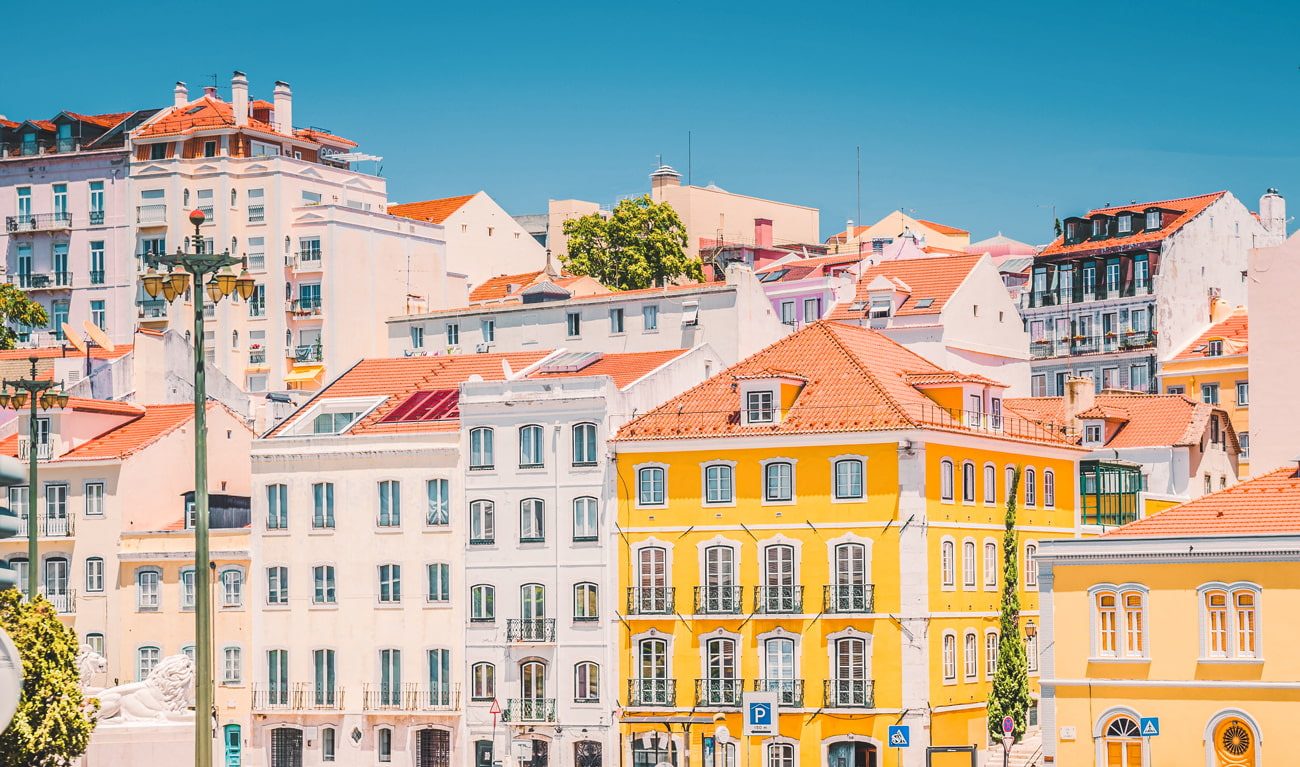 Portugal's charming capital might be a year-round destination, but it's hard to beat the perks of traveling to Lisbon in February. While winter holds most of Europe in its cold grip, Lisbon remains sheltered from the cold. In fact, it is the hottest place on the continent, thanks to its mild marine climate. Plus, you can explore popular spots, like the colorful castles of Sintra, without the crowds, while saving with low-season prices.
In February, Lisbon also hosts Carnival, a lively annual activity. To attend the climax of the festivities, plan to be there on Tuesday, February 21, 2023 of the Carnival. Want a calmer getaway? Stroll through the city's museums (Calouste Gulbenkian is a must-visit) or enjoy an intimate Valentine's Day dinner at one of Lisbon's top-rated restaurants. Just be sure to end your day with a glass of port wine par excellence.
Jamaica
Fly to the Caribbean island of Jamaica, a land where natural wonders abound and reggae music repeats itself. With an average of 76 mm (3 in) of rain and temperatures in the 20 degrees Celsius (80 degrees F), February is the perfect time to explore this tropical paradise.
Reggae Month, whose calendar correlates with Black History Month, begins on February 6, Bob Marley's birthday. Activities are centered around Kingston, and there is something for everyone who wants to have fun. From lectures and documentaries to performances and concerts, Reggae Month is an energetic celebration of the impact of a musical genre on Jamaica's culture, history and economy.
For a break from the music, head to the nearest sandy beach (there are plenty) or head into the mountains. If hiking is your thing, head to Blue and John Crow State Park, which offers spectacular trails for beginners and avid hikers.
Antarctic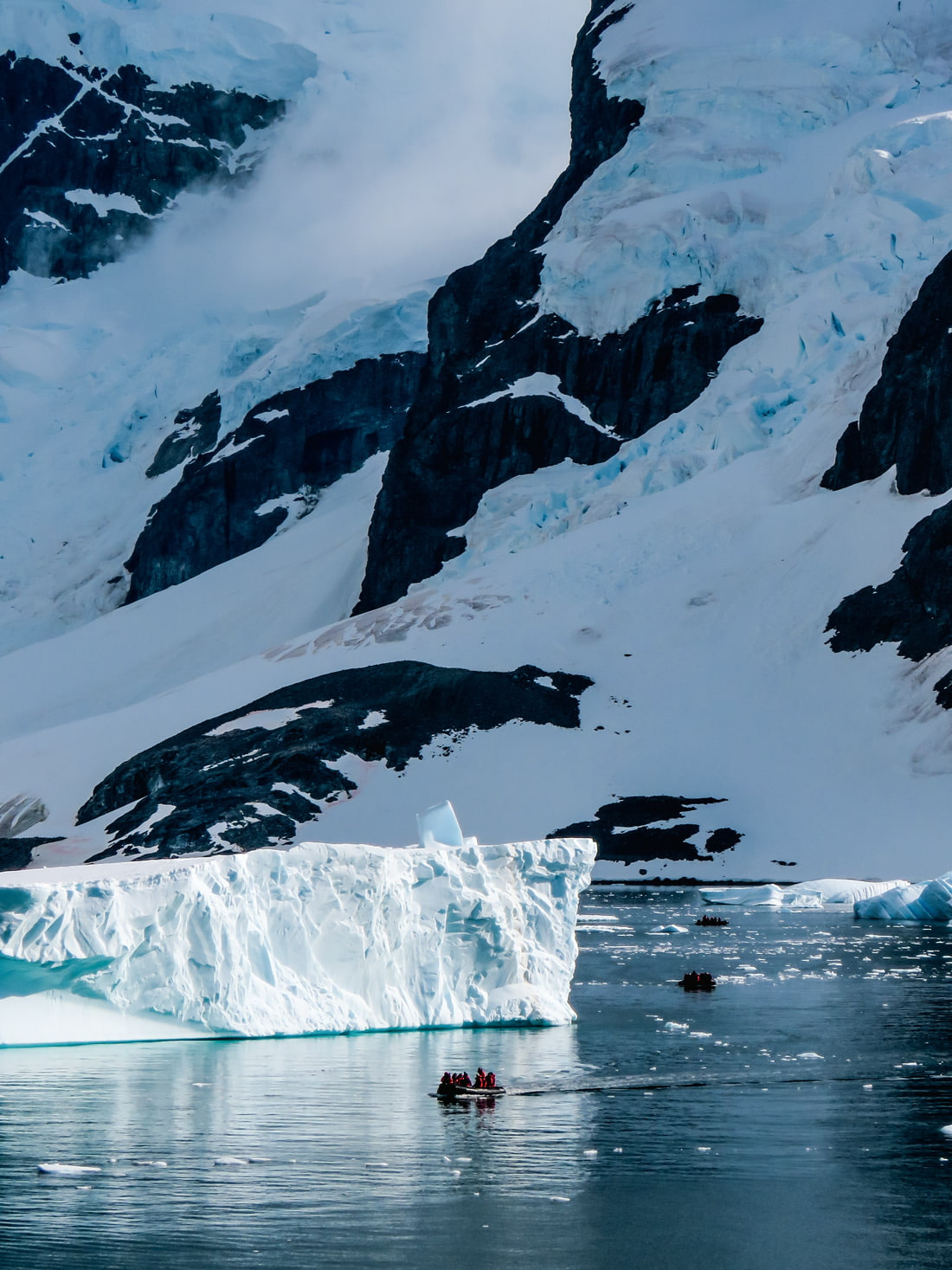 Discover the magic of the most remote place on earth with a trip to Antarctica in February. With 24 hours of daylight during the polar summer, you can literally soak up your surroundings all day long.
In February, when summer draws to a close, the ice is more broken. This allows expedition ships to access remote areas further south, including the Antarctic Circle at 66º south. The broken ice also creates ideal conditions for whale watching. It's common to spy for humpback whales, killer whales and minke whales, but if you're lucky you might come across a blue whale, the largest creature on the planet.
In Antarctica, wildlife is not lacking. As well as whales, you'll visit noisy penguin colonies, see sleeping seals, and experience an abundance of bird action above.
New Orleans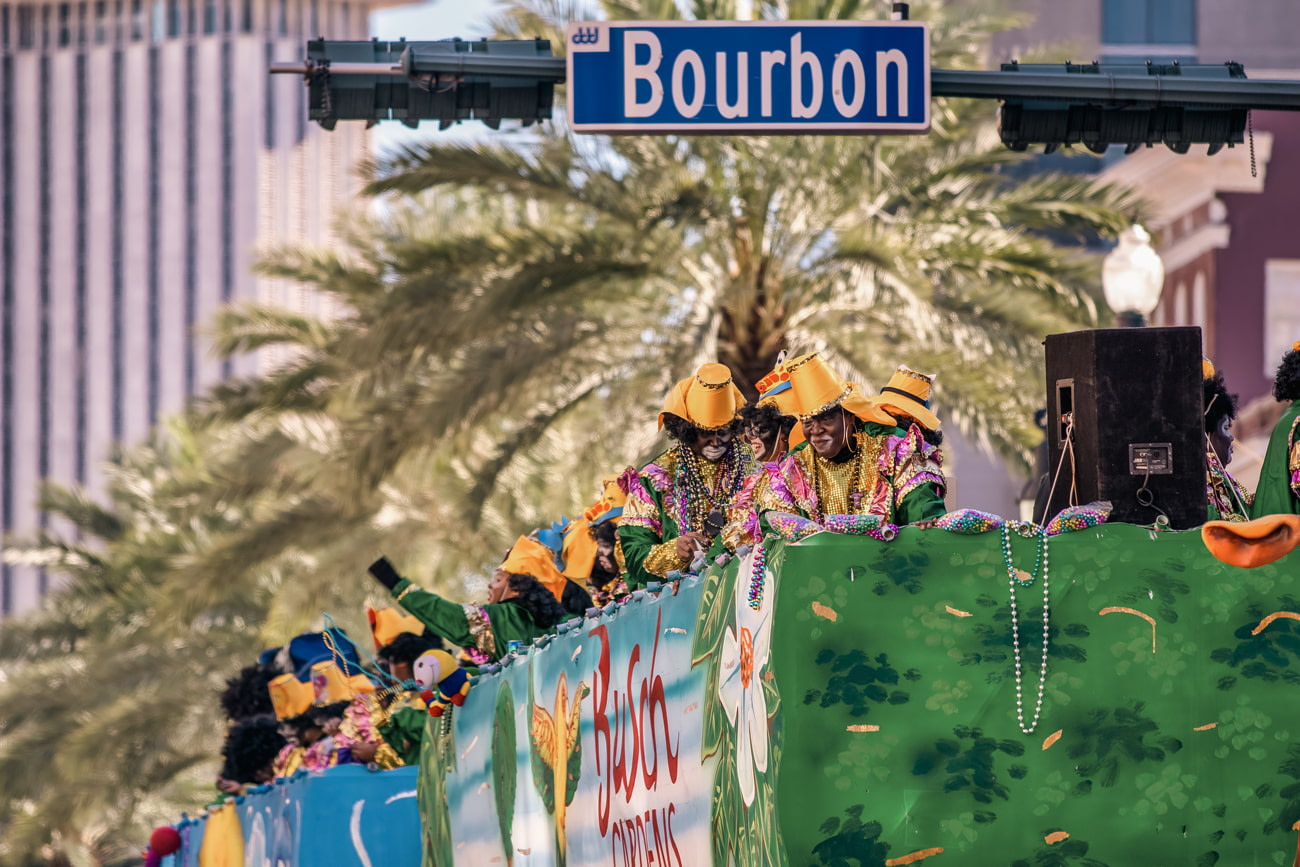 The king's cake has been cut, the booze is flowing and colorful beads fly through the air as groups strut their stuff in costumes dripping with sequins. Welcome to Mardi Gras, America's biggest party!
This year, Mardi Gras will take place on February 21, 2023. It is an open and welcoming celebration of community and culture with activities centered around the French Quarter. Here, tradition and history parade through the streets amidst a cacophony of color and extravagant floats.
No trip to New Orleans is complete without devouring your way through the city. With its Creole and French influences, coupled with its proximity to the Gulf Coast, NOLA's dining scene is a delicious blend of culture and flavors. Be sure to sink your teeth into a Po' Boy oyster sandwich, grab a bowl of okra and top it off with chewy donuts.
Tenerife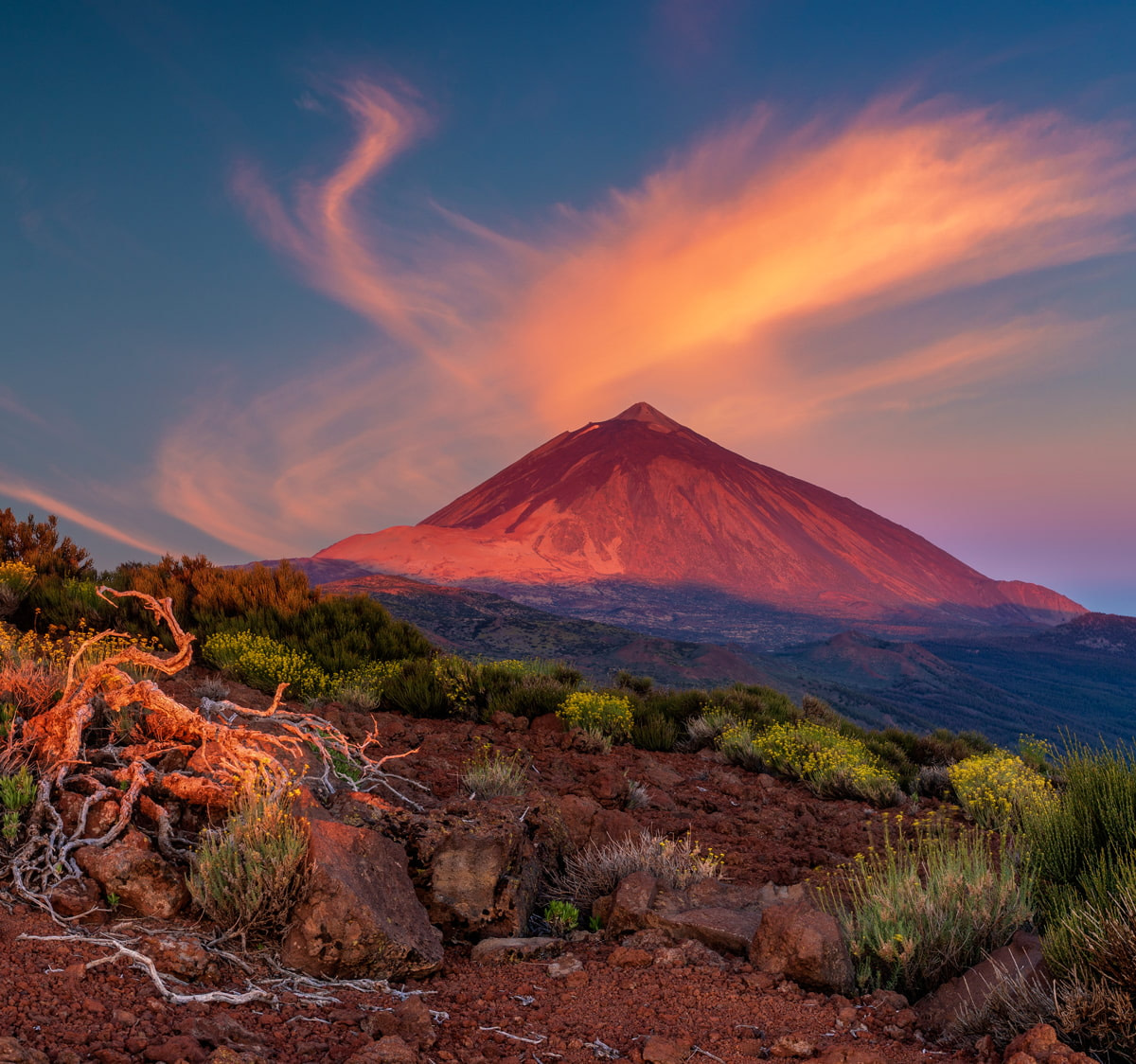 As Europe heats up in February, Tenerife experiences an onslaught of sunshine. As the largest Spanish Canary Island, Tenerife offers an array of landscapes. From volcanic trails to verdant forests and pristine beaches to bustling port towns, it's a feast of scenery. Plus, with its pleasant temperatures and nearly eleven hours of sunshine, you'll have plenty of time and warmth to explore the beauty of the island.
If you are an outdoor enthusiast, Teide National Park is a must. With its jagged geological formations and dusty volcanic hiking trails, its surroundings are full of natural textures to explore. Be sure to visit the summit, which you can do during a two-day hike or via cable car and short hike, to peek into Mount Teide's impressive lunar caldera.
Finally, join the locals in celebrating Santa Cruz de Tenerife's famous Carnival, a month-long series of colorful street parties and parades held from January 20, 2022 to February 26, 2023.
Venice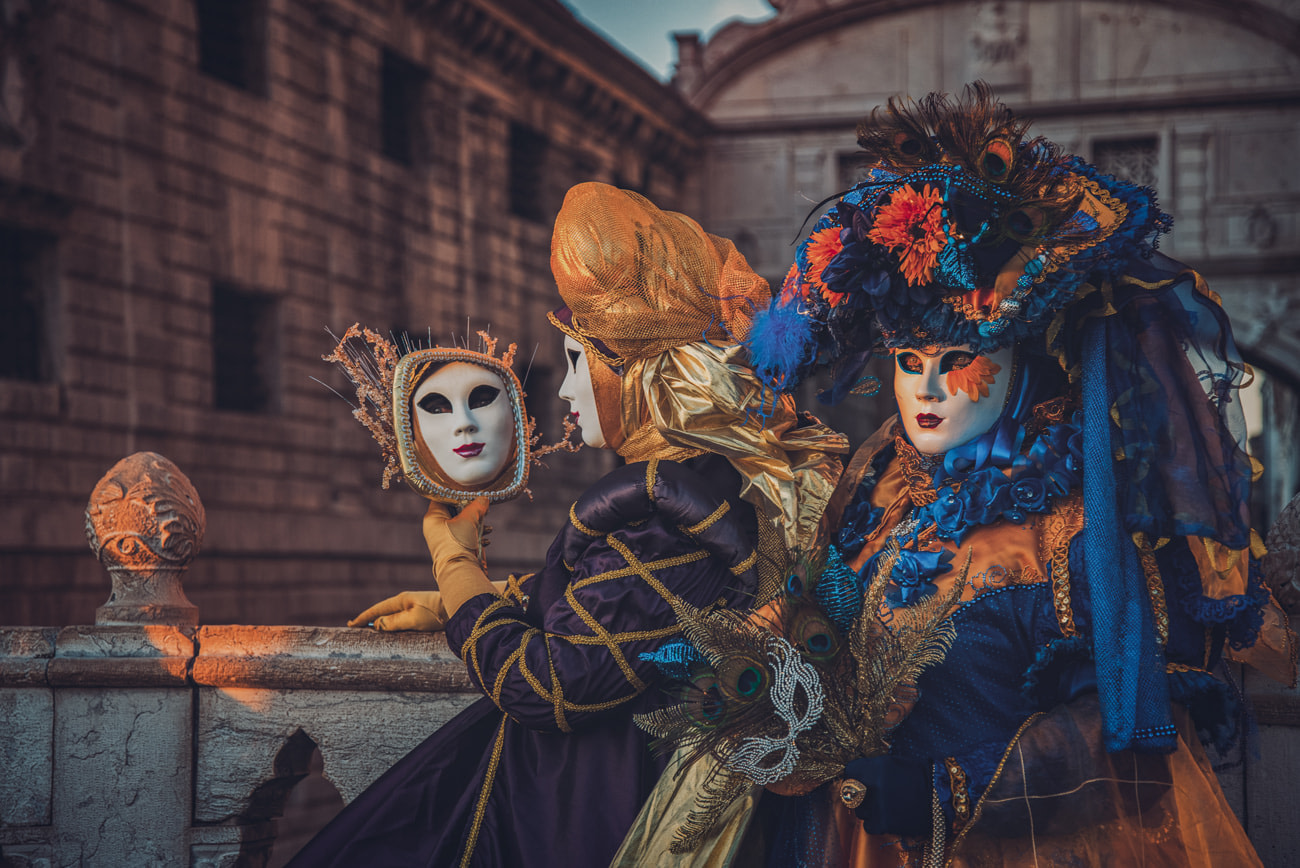 For an intoxicating and opulent experience, head to Venice in February. Every year, Venice hosts its famous Carnevale, which will take place from February 4 to 21, 2023. Carnevale traces its rich history back to 1162, when Venice's military victory over the Patriarch of Aquileia sparked a mass celebration. Today, like over 800 years ago, Carnevale is a time of indulgence and merriment. Head to St. Mark's Square, the center of the action, to witness a sea of ​​elaborate period costumes and ornately decorated masks.
While Venice is ripe for partygoers, the winter chill also creates a romantic backdrop across the city, perfect for an intimate Valentine's Day. Brave the rain and bundle up for a pleasant gondola ride through the misty and mysterious canals, or escape to the small island of Murano, a stone's throw from Venice, to escape the hustle and bustle of Carnevale.