This post contains affiliate links, which means that we may receive a small commission, at no additional cost to you, if you make a purchase through these links. See our full disclosure here.
In short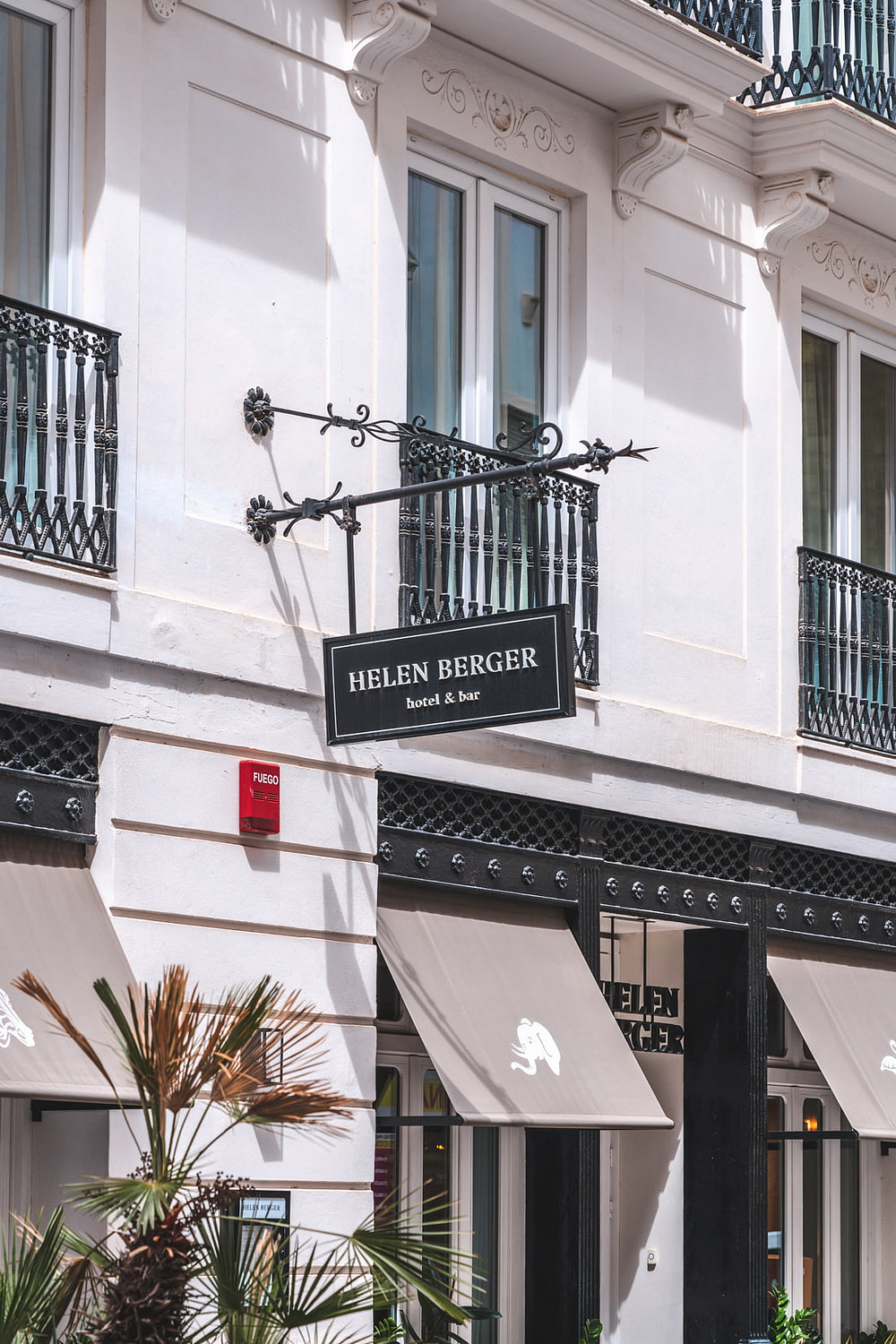 The location alone made Helen Berger an easy choice on my first trip to Valencia, but it was the boutique's intimate vibe and lovely mid-century modern details that really won me over. Now, after three stays, it has become my preferred hotel choice whenever I am in town. The price is right, the rooms are packed with amenities, and the look and feel is in tune with the city's current design revival.
The rooms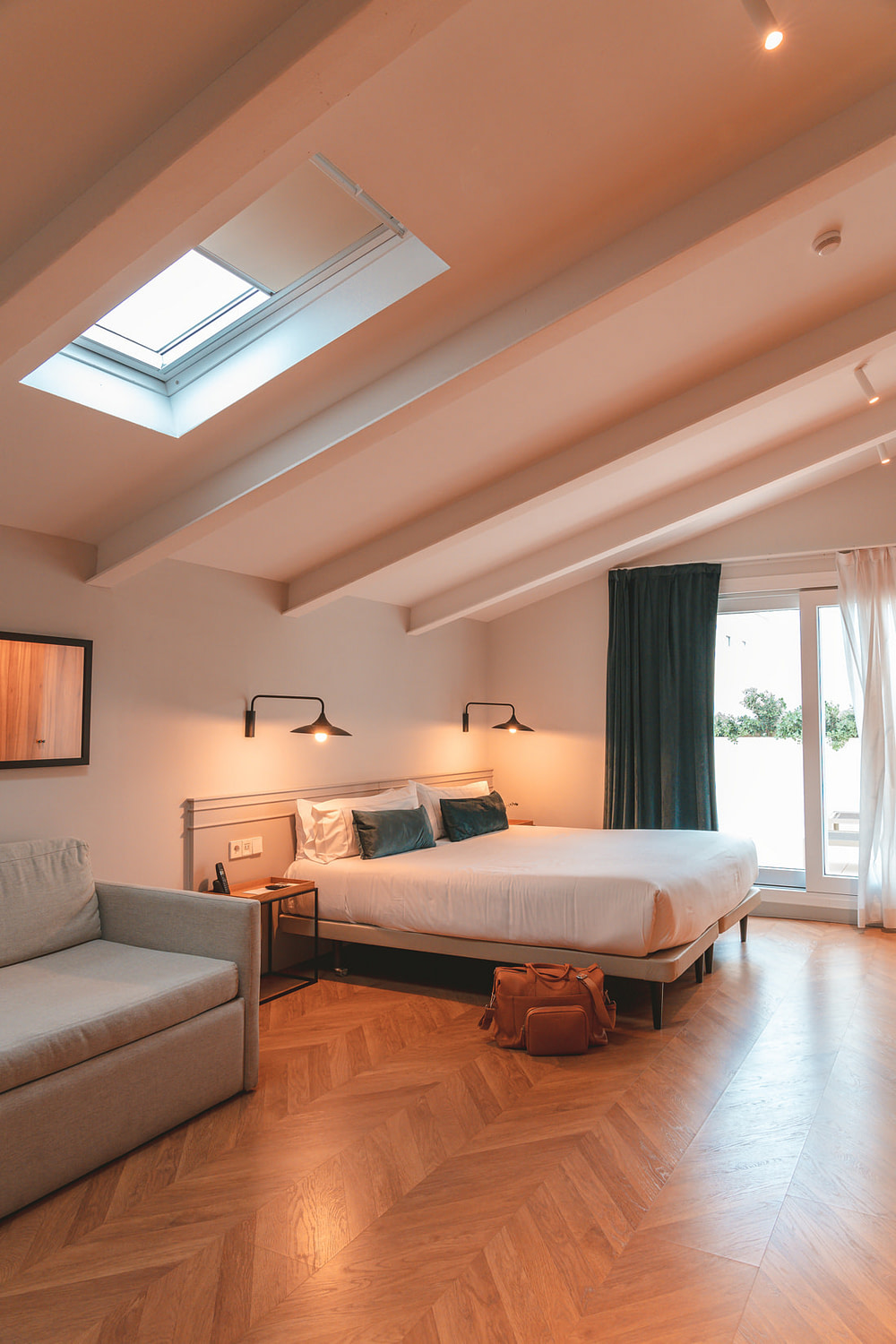 We usually book a double room with a balcony and always find this sufficient for a couple to comfortably unpack and rest after a busy day. And speaking of rest, this is truly one of the most relaxing hotel rooms I've stayed in. Standard Rooms are tiny but chic, with warm wooden floors, plush velvet curtains, and high-quality materials and fixtures throughout. Modern marble bathrooms have rainfall showers and hairdryers, and there's even a pillow menu to ensure you get a good night's sleep.
If you need more space, consider booking one of their two charming penthouses which have separate living areas and gorgeous outdoor terraces with seating for soaking up the sun. We stayed in one of these for two nights in April and I'm sure it would have been amazing if the rain hadn't intervened. I did, however, appreciate the extra space, high-end CLARINS toiletries, and upright steam iron, and think the slight price increase is definitely worth it, even if the weather isn't cooperating.
Stays from €150/night for a double room in low season.
food drink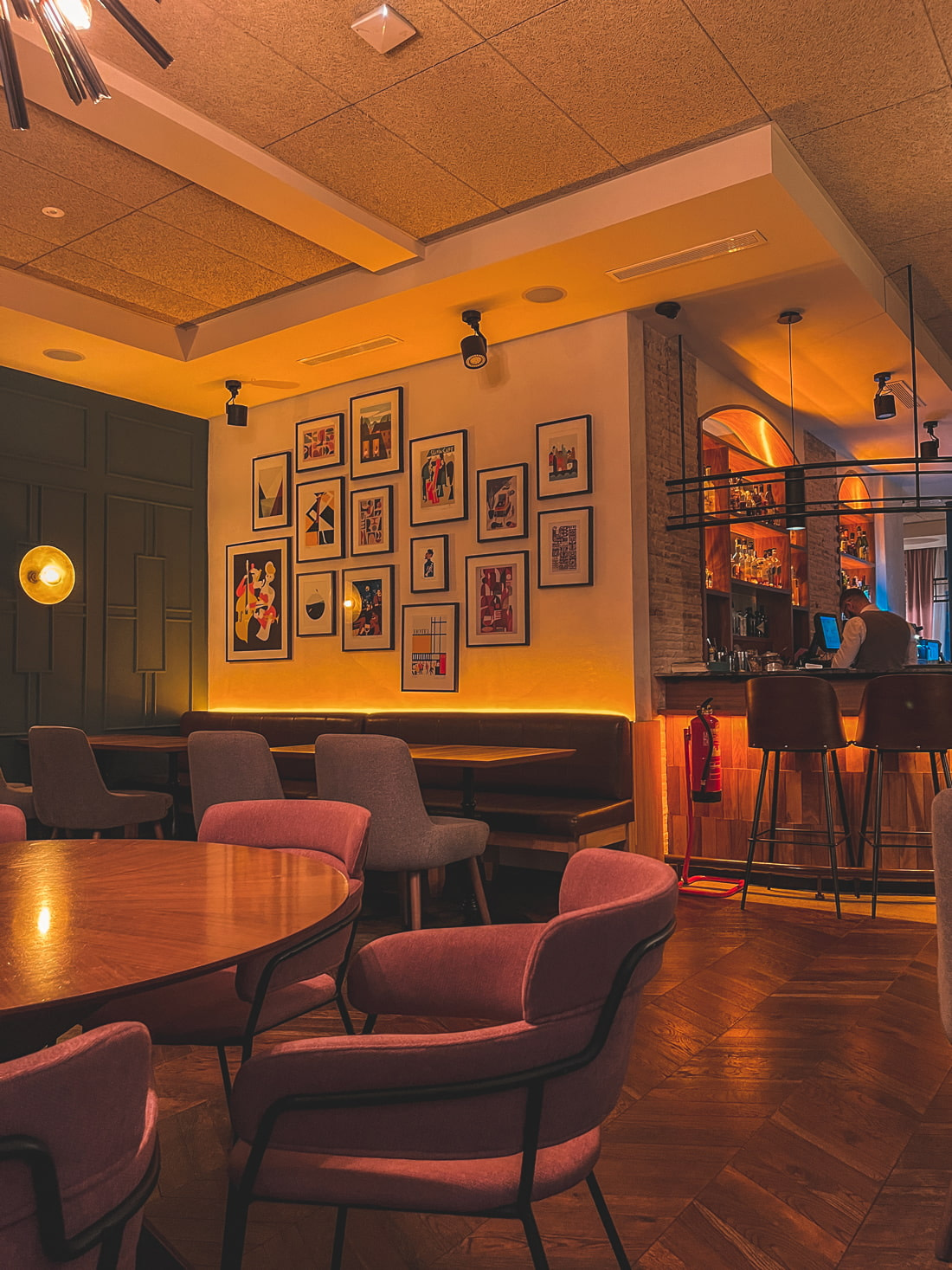 Once settled in, head to the lobby bar/restaurant for a well-deserved welcome cocktail. Open all day, this contemporary space provides the perfect setting to start or end your day. While it welcomes both guests and the public, it's stylish and inviting, with just the right amount of liveliness to keep things interesting. They serve local classics with a modern twist (think: Iberian ham croquettes, Russian salad with anchovy mayonnaise, or coca (Catalan-style pizza) with apple ratatouille and tuna ventrèche) and also offer a menu du jour at price points. which includes a tasting of starters, a main course of your choice, a dessert, a coffee and a drink.
Breakfast is around 12 euros and lets you mix and match a hearty selection of toast, bowls, pastries and smoothies, but I was fine paying for a croissant and espresso separately.
Services and amenities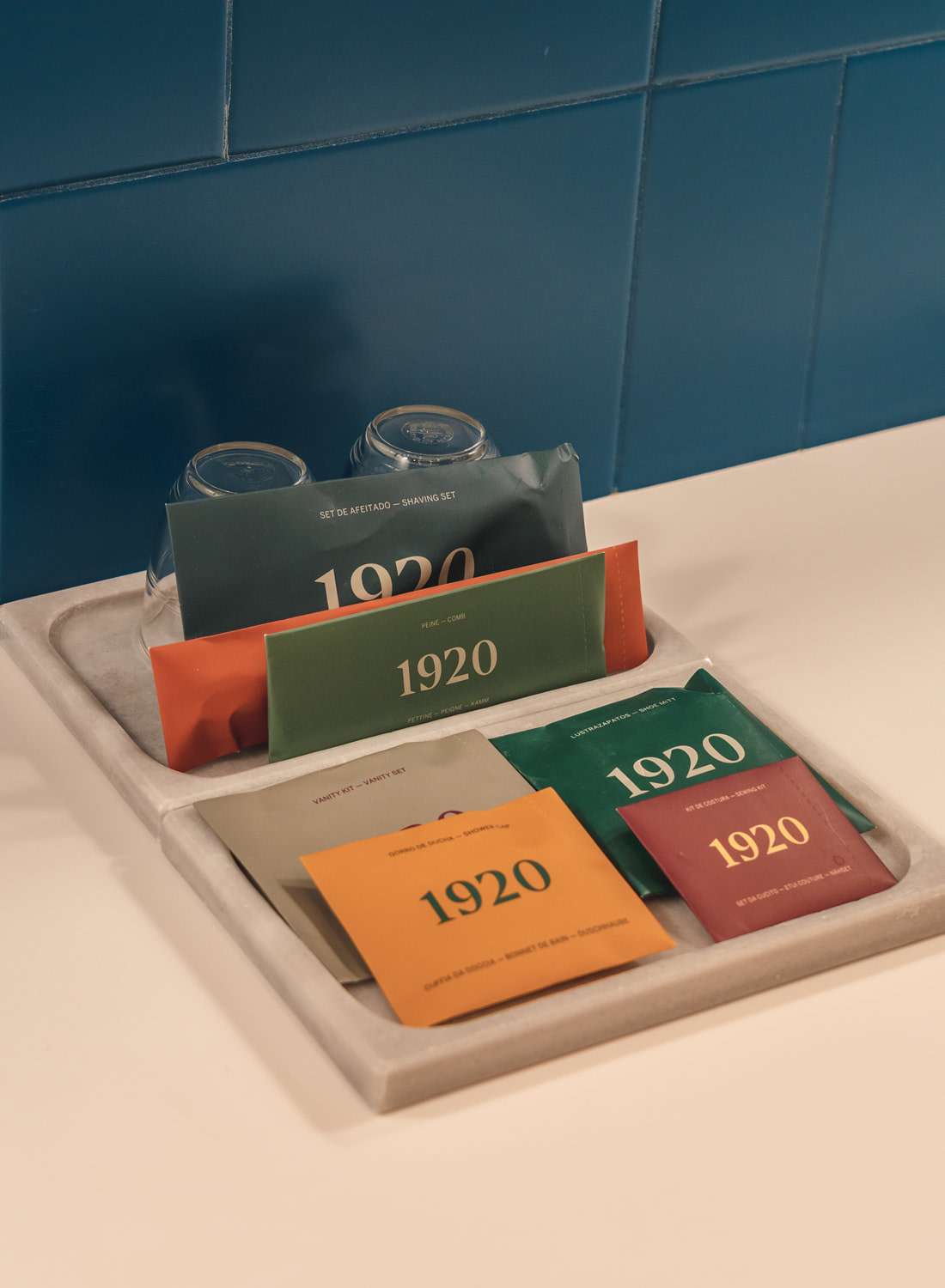 There's no on-site spa or gym, but you have a beautiful city on your doorstep to explore at your leisure. The bedrooms, on the other side, have all the mod cons you would expect of a 4 star boutique hotel, from flat screen TVs and hair straighteners to tea and coffee makers. The service isn't bad, but not great either.
Remarkable detail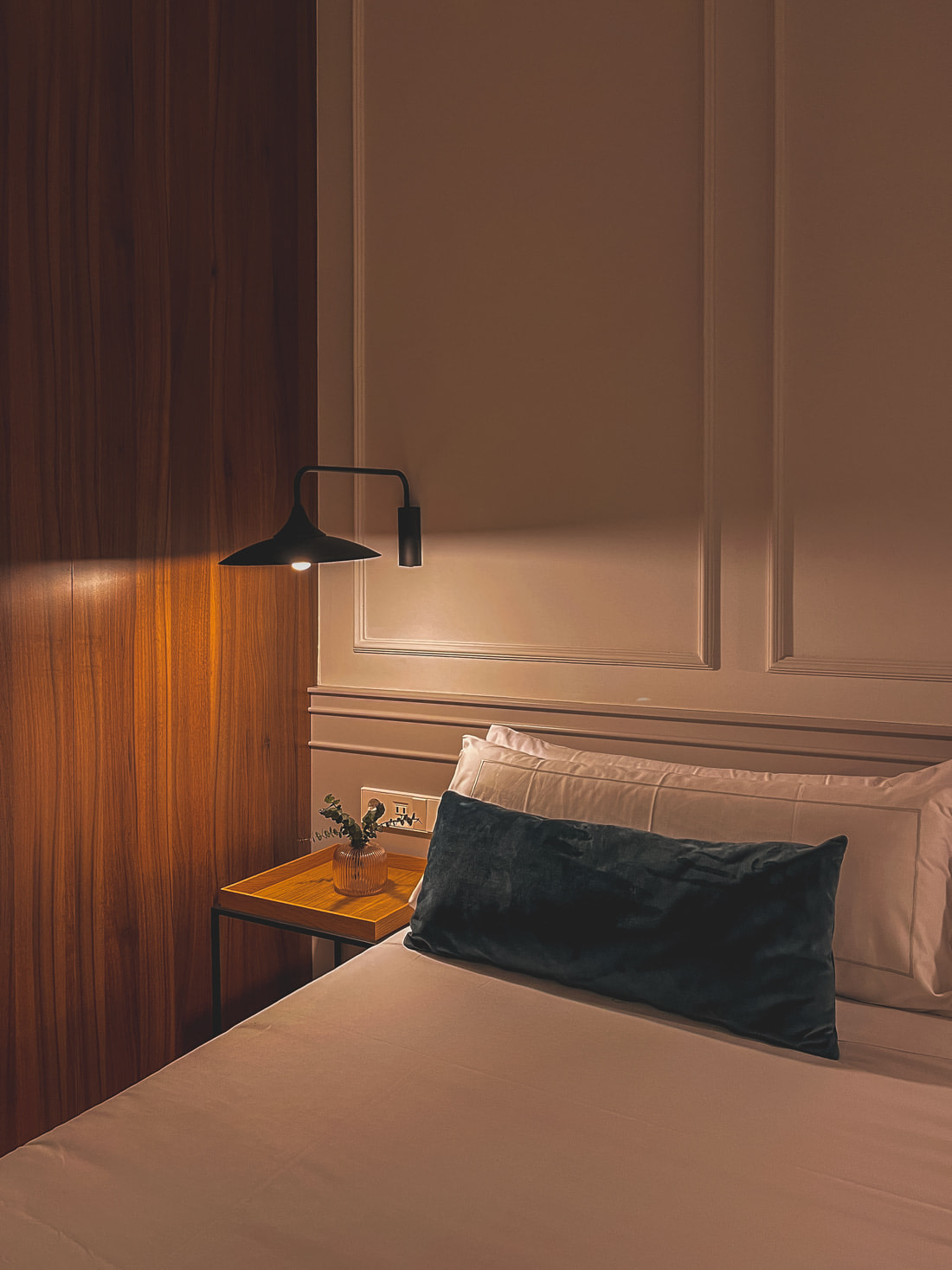 Besides its proximity to many of the city's top attractions, the hotel's standout feature is its carefully curated design, with tasteful mid-century modern touches.
The atmosphere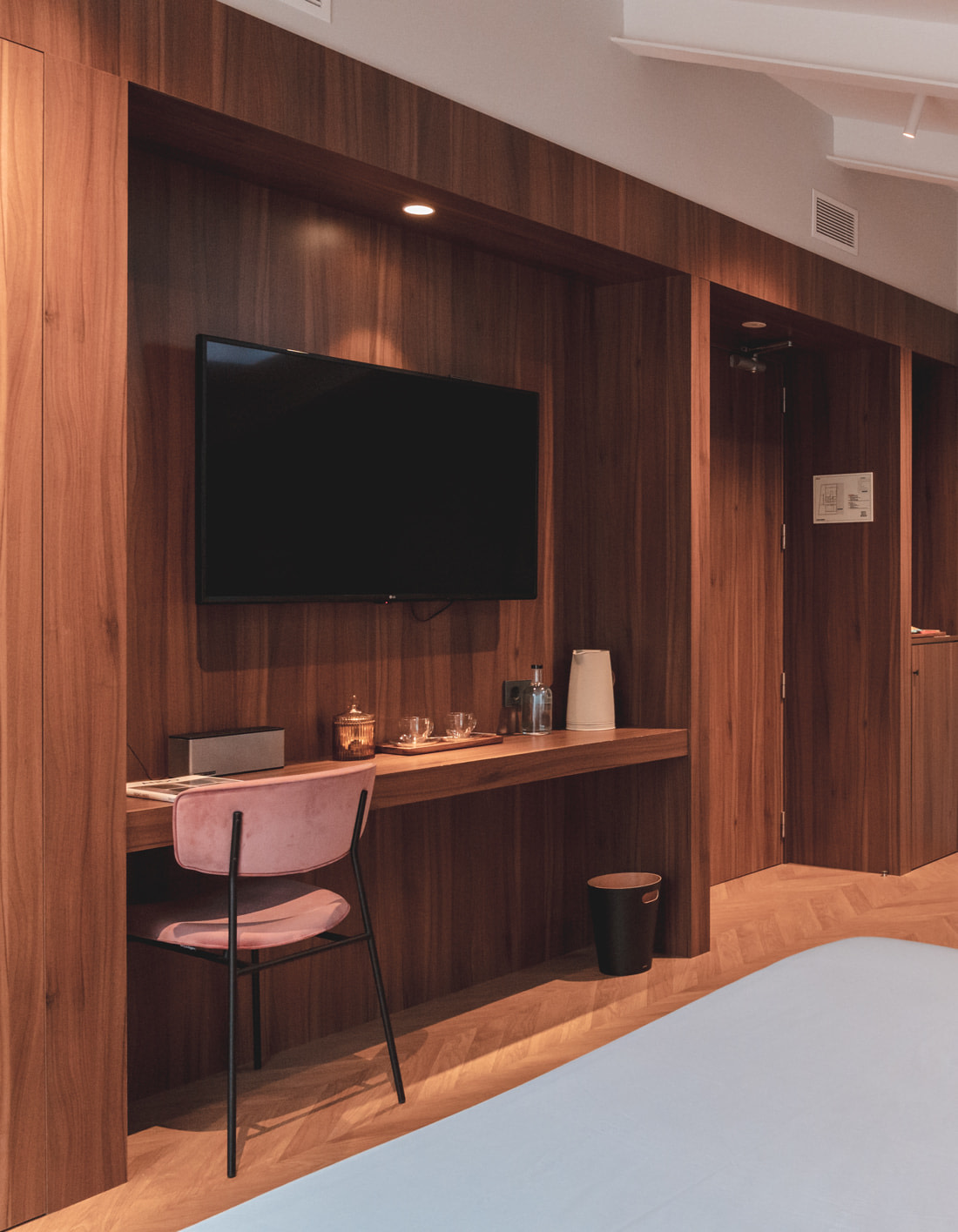 A chic guest house in a boutique hotel. The mix of rich rosewood furniture, jewel-toned velvet fabrics, and scattered architectural books give the hotel a warm and tasteful residential feel.
The area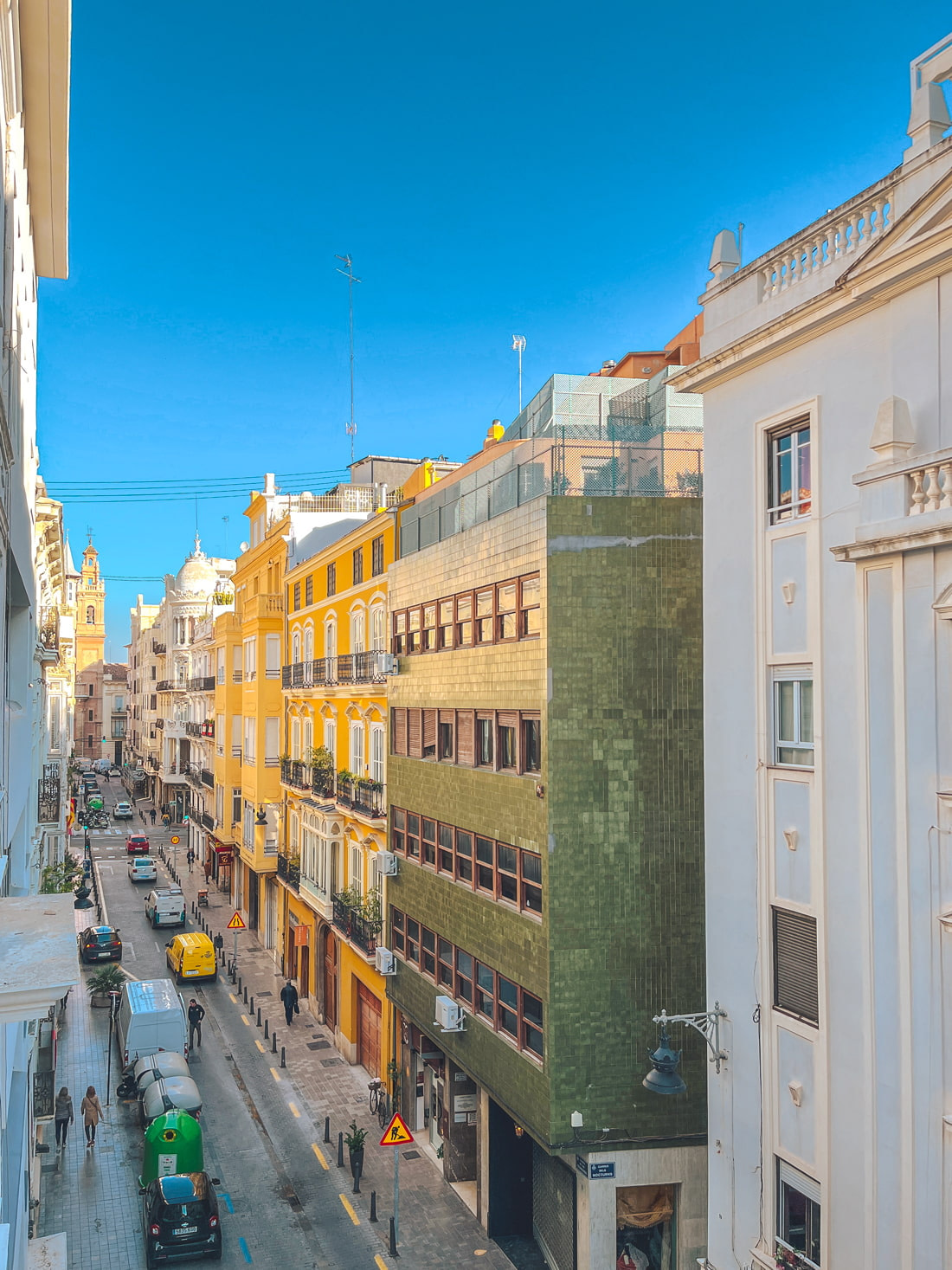 You are right in the nerve center of Valencia. Step out of the hotel and you'll be surrounded by Ciutat Vella's bustling tapas bars, shops and restaurants. The city's 600-year-old university is right next door, and the must-see Mercado Central is less than 10 minutes away on foot. Other cultural gems in the area include the Museo del Patriarca, Plaza de la Reina, Museo Palacio de Marqués de Dos Aguas, and Museo de Nacional de Cerámica.
Who is it for
Savvy couples who value aesthetics more than square footage, business travelers, and Valencia first-timers who want to step out of the hotel directly into the city's UNESCO-listed historic center .
👍 TOPS
Central location in Ciutat Vella, close to Valencia's main attractions
Chic, contemporary design with eye-catching mid-century modern touches
Fancy restaurant in the lobby
👎 DOWN
Standard rooms are quite small (16 m2)
No on-site parking
Elevator takes a while to go up and down
While not exactly a dealbreaker, hearing cleaning staff talking and banging in the hallways at 8am was not pleasant
Best alternative
If you want to stay in the same price range, Cosmo Hotel & Bar is a great alternative. Just 3 minutes' walk from Valencia's Mercado Central, it offers chic, whitewashed rooms and a fresh, modern restaurant serving delicious Valencia water and the paella of the day, alongside international favorites like pad thai and bar ceviche.